Detractors

The Victorian Cliff House was not without controversy in its time. It had its share of detractors...
"Like everything else fashioned by the mind and taste of the late Mr. Sutro, it was a thing of complicated and amazing ugliness."
--The Argonaut, September 14, 1907. Vol. LXI, No. 1590.
And a letter writer in the same issue...
"Of the thousands who, on last Sunday morning, opened their paper and read 'Famous Cliff House Is Totally Destroyed by Fire,' were there, do you think, a score who did not ejaculate 'Thank Heaven!'?

"It's tawdry architecture, its ungainly proportions, its dirty corridors and opaque windows, its wretched cuisine, its musical instruments of torture, its approaches lined with either cheap or deserted booths---all have made hideous a spot which Nature meant to be beautiful."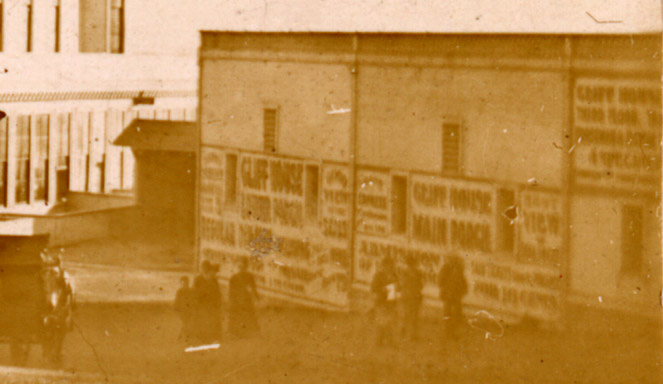 billboards near entrance
"Showing how the beauty of the most picturesque and romantic spot on the Pacific Coast has been heightened by the erection of a wooden bird cage and a half-gross assortment of triangles."
Part of a whole page of Victorian architecture similarly ridiculed. ("Chaos Avenue: An Architect's Nightmare") From "The Wave", March 20, 1897, pg. 6.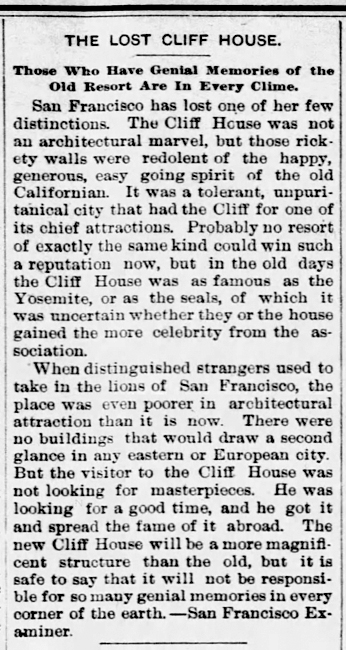 The Californian - Feb 13 1895


San Francisco Chronicle - 03 Nov 1895


The Mendocino Beacon - Feb 29 1896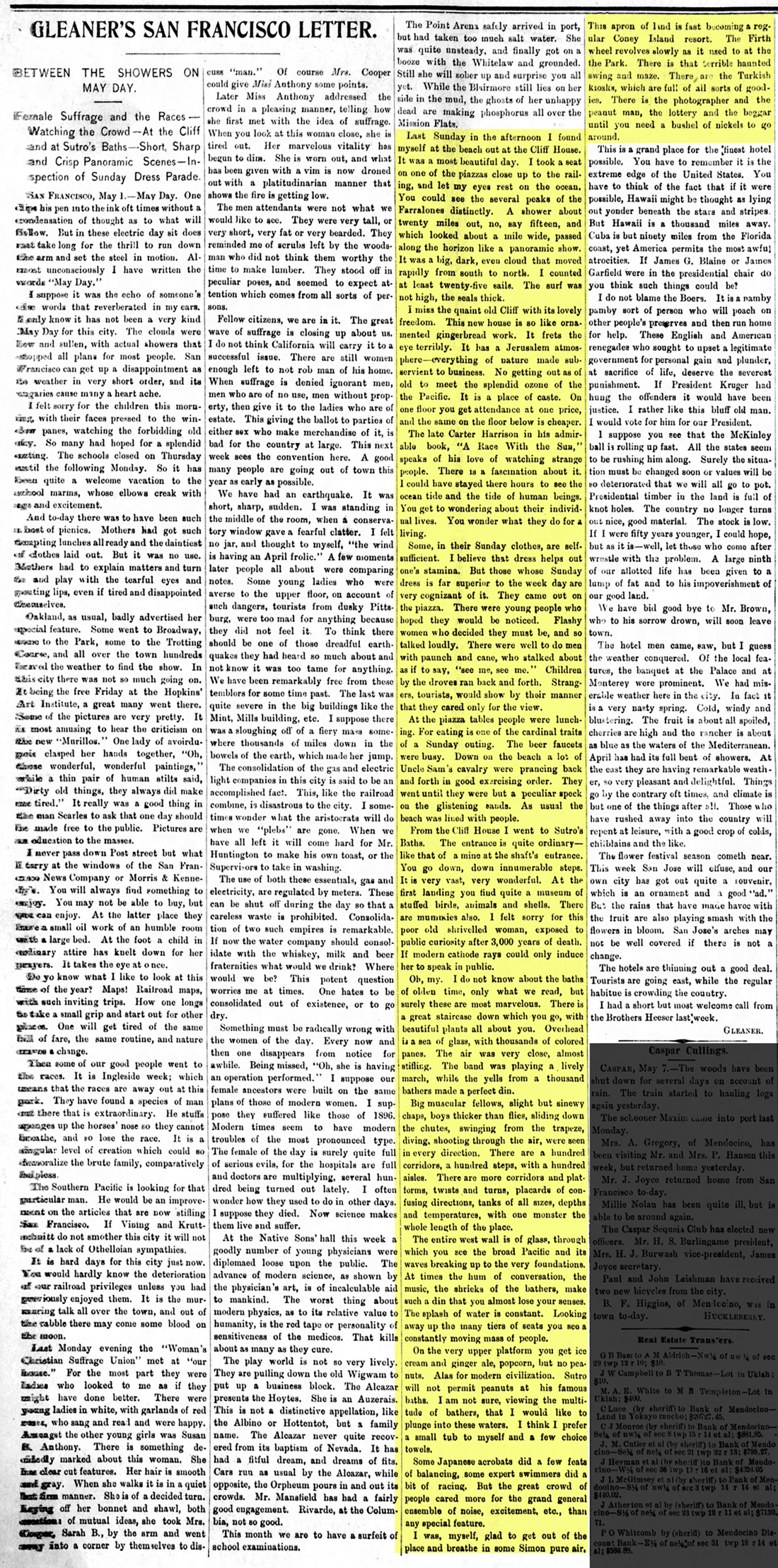 The Mendocino Beacon - May 9 1896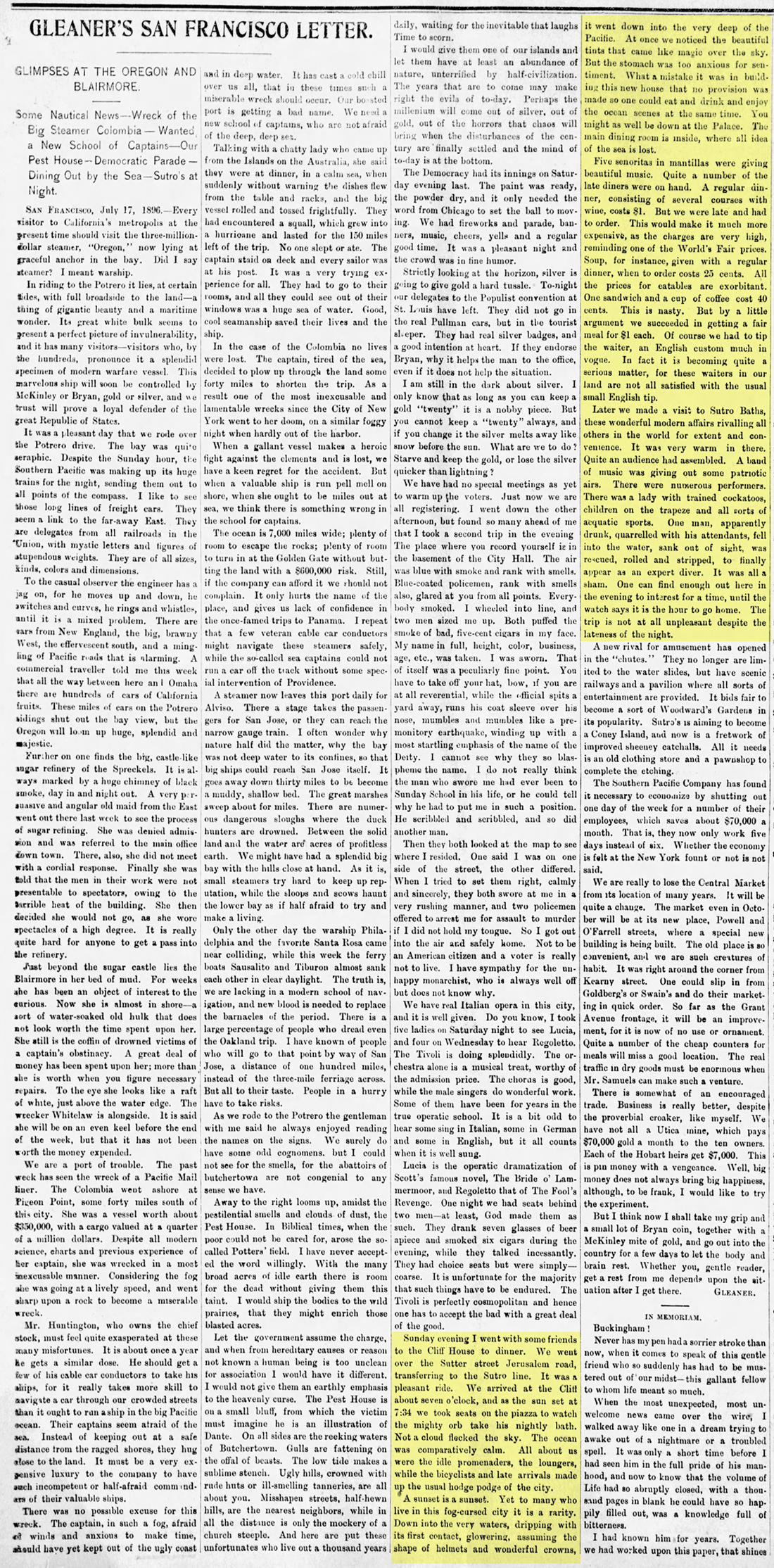 The Mendocino Beacon - Jul 25 1896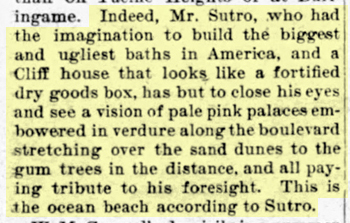 The Record - May 26 1898
(pdf)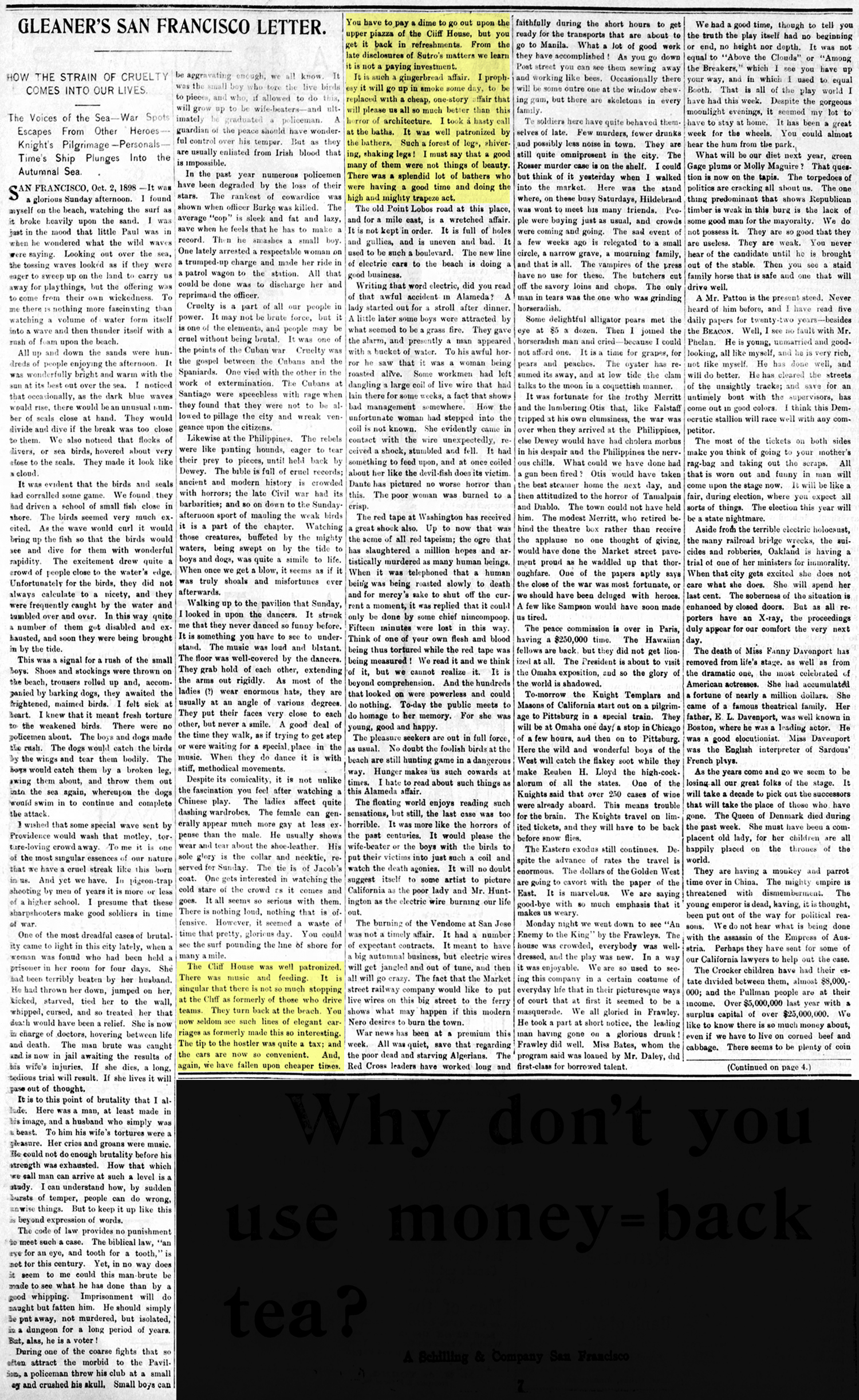 The Mendocino Beacon - Oct 8 1898
REPORT ON A PLAN FOR SAN FRANCISCO, BY DANIEL H. BURNHAM
September 1904
"The Cliff House should be condemned, removed and a concourse providing some slight shelter substituted, thus opening to the view the sweep of the headlands to the north and the ocean from the Cliff House road."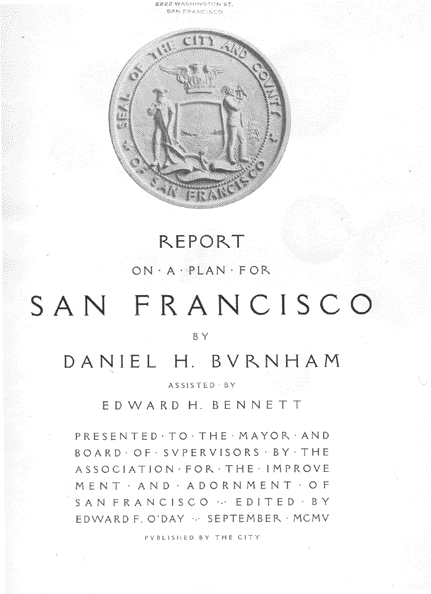 Full text: DanielBurnham.pdf

Created from the original scanned document by Jacques Servin, posted here with his permission
http://www.netzaesthetik.de/Servin/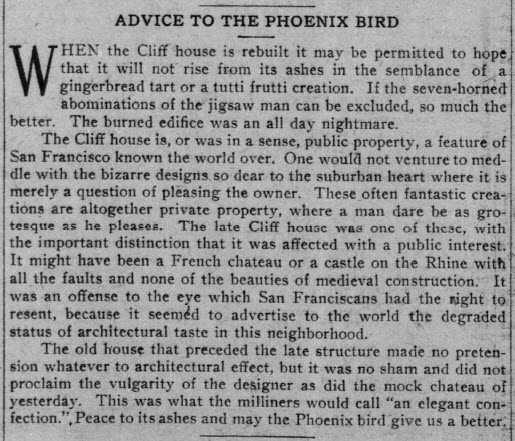 San Francisco Call - 9 Sept 1907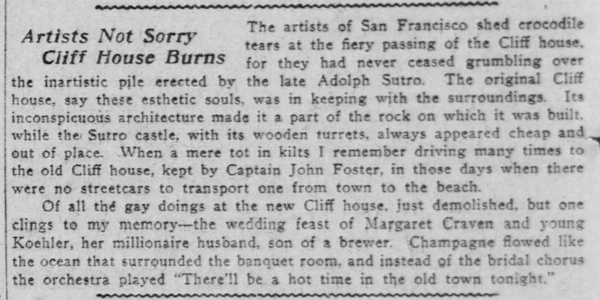 The San Francisco Call - Sep 11 1907