Commercial Illustrations
Cheasty's Haberdashery Catalog, Seattle
"Tailored by hand by Alfred Benjamin & Co, New York
Autumn 1912 - Winter 1913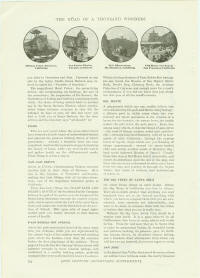 Southern Pacific Railway Ad
Merten Manufacturing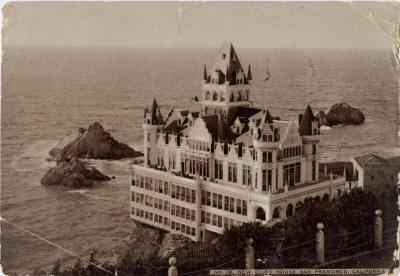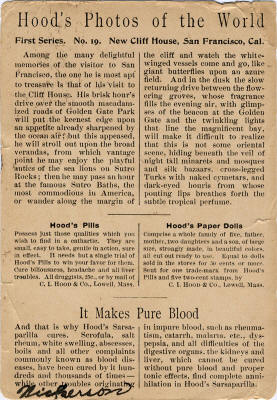 C. I. Hood & Co., Lowell, Mass.
Sheet Music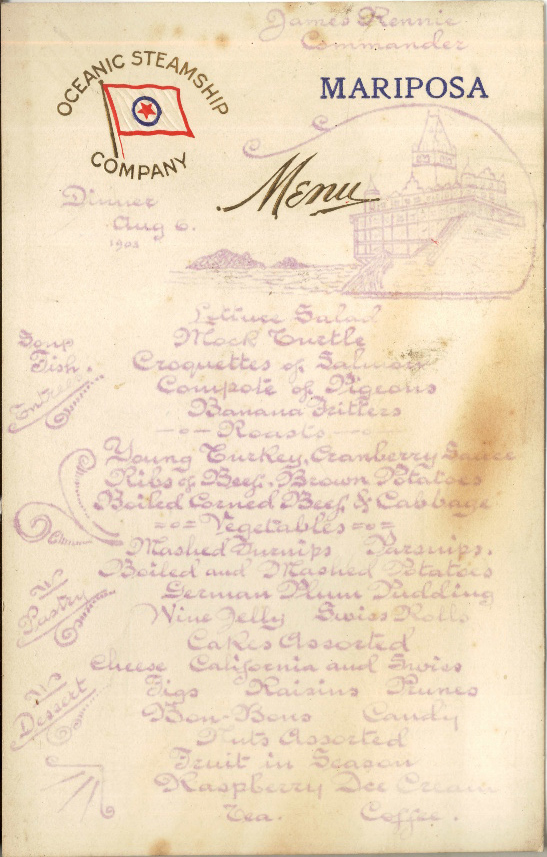 Mariposa, Oceanic Steamship Company
menu, image courtesy of T Maguire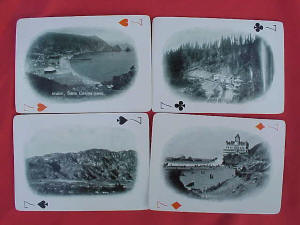 Other
Dishes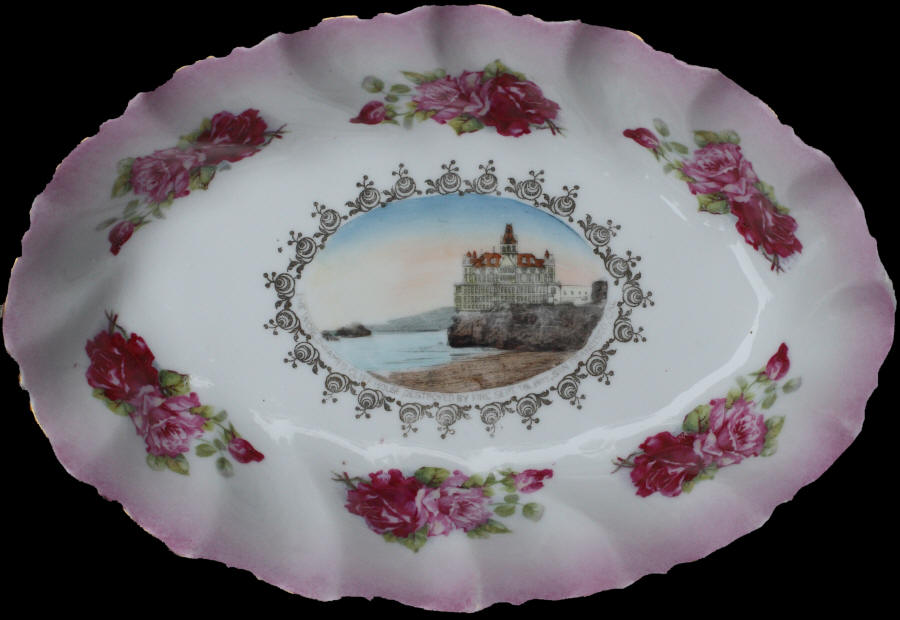 Courtesy of Dennis O'Rorke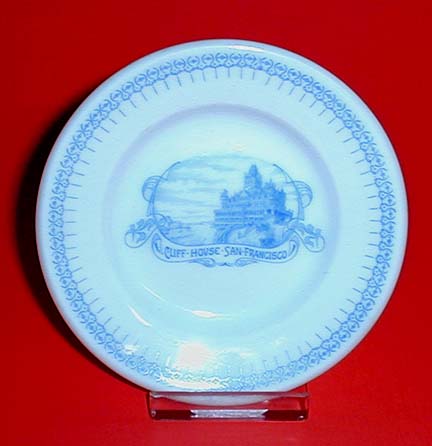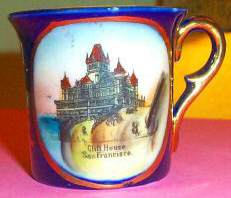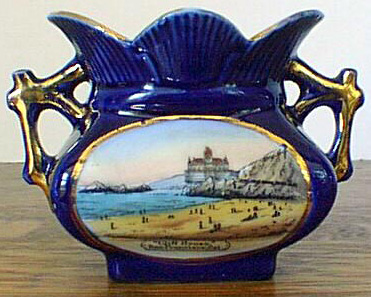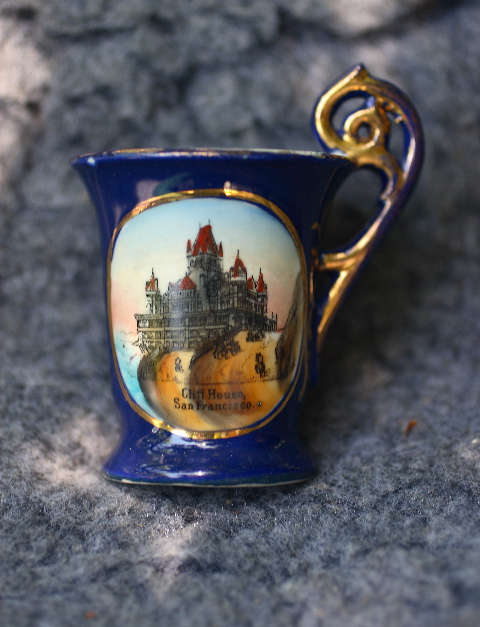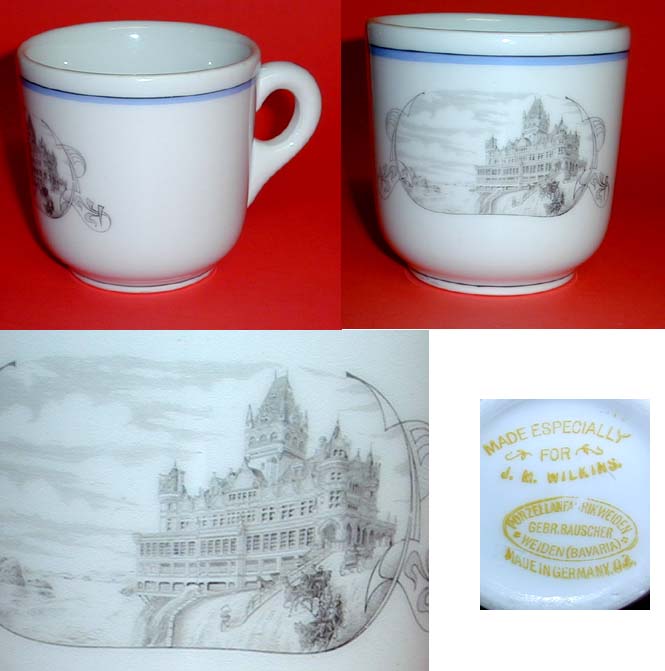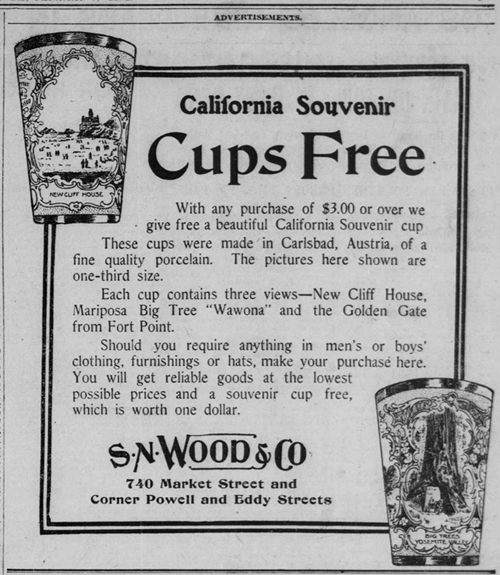 San Francisco Call - 7 Sept 1904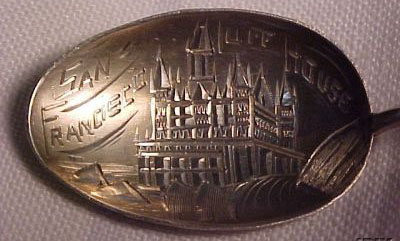 Spoons
(just two of many produced)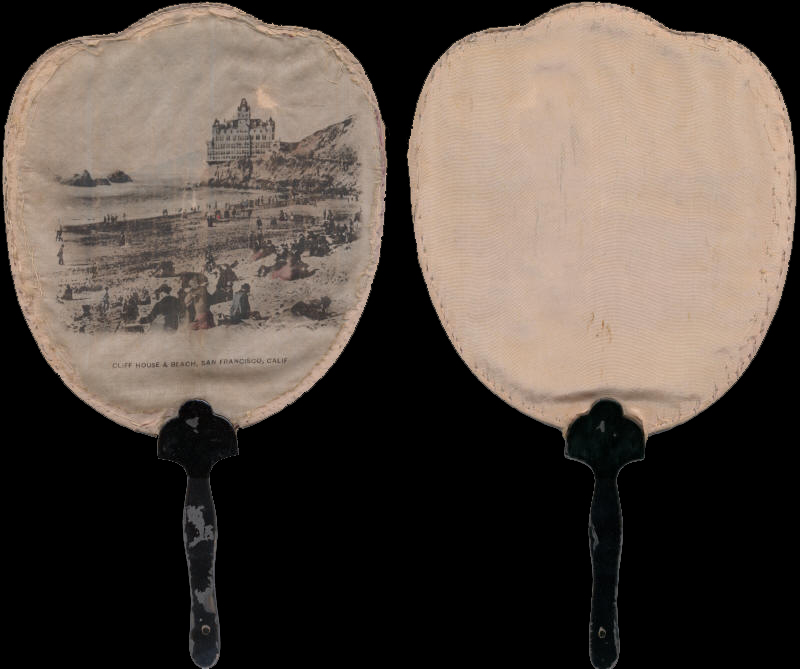 Silk Fan
According to Cynthia Fendel (info) 28 May 2007:
"Your Cliff House fan can be easily dated between 1904-1909, since I have many 1904 St. Louis World's Fair fans in that exact style.
These fans can be described as a Japanese fixed fan with a printed silk leaf stretched over a metal frame, with a black lacquer stick."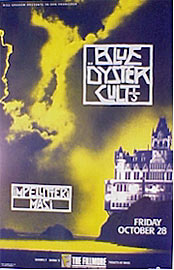 Blue Oyster Cult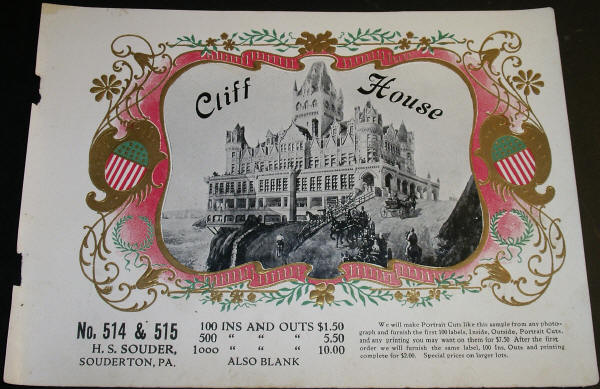 Sample Cigar Box Label
This label was a sample label included in a book to show merchants labels that could be purchased for the inside cover of cigar boxes.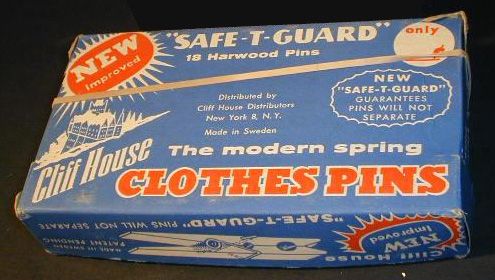 Cliff House Clothes Pins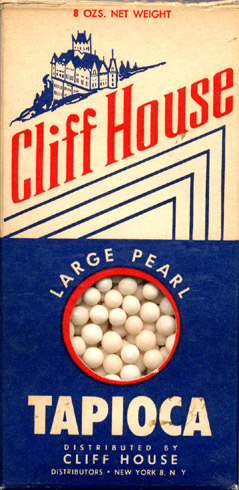 Tapioca, Cliff House Distributors