Sutro Baths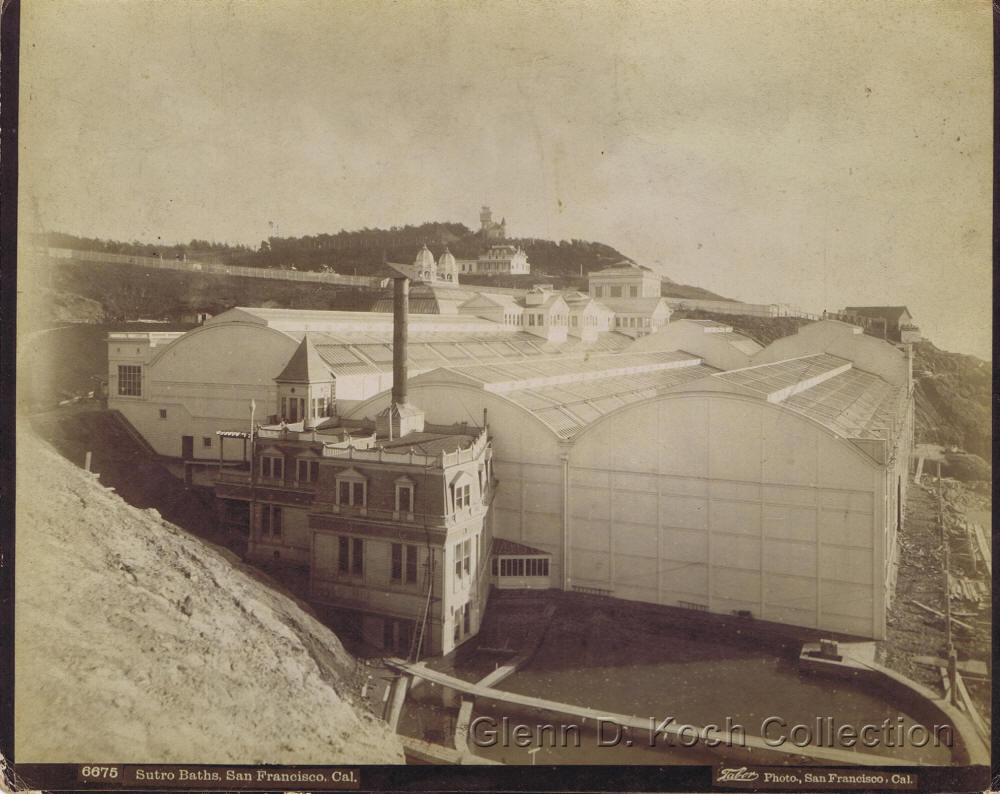 "6675 Sutro Baths, San Francisco, Cal. Taber Photo., San Francisco, Cal"
Courtesy of Glenn D Koch Collection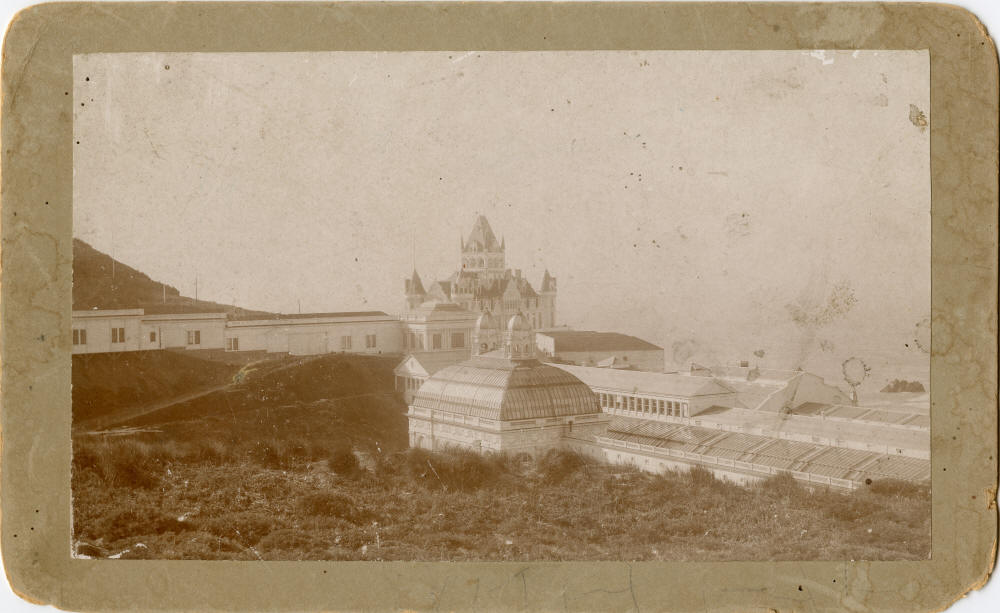 (reverse)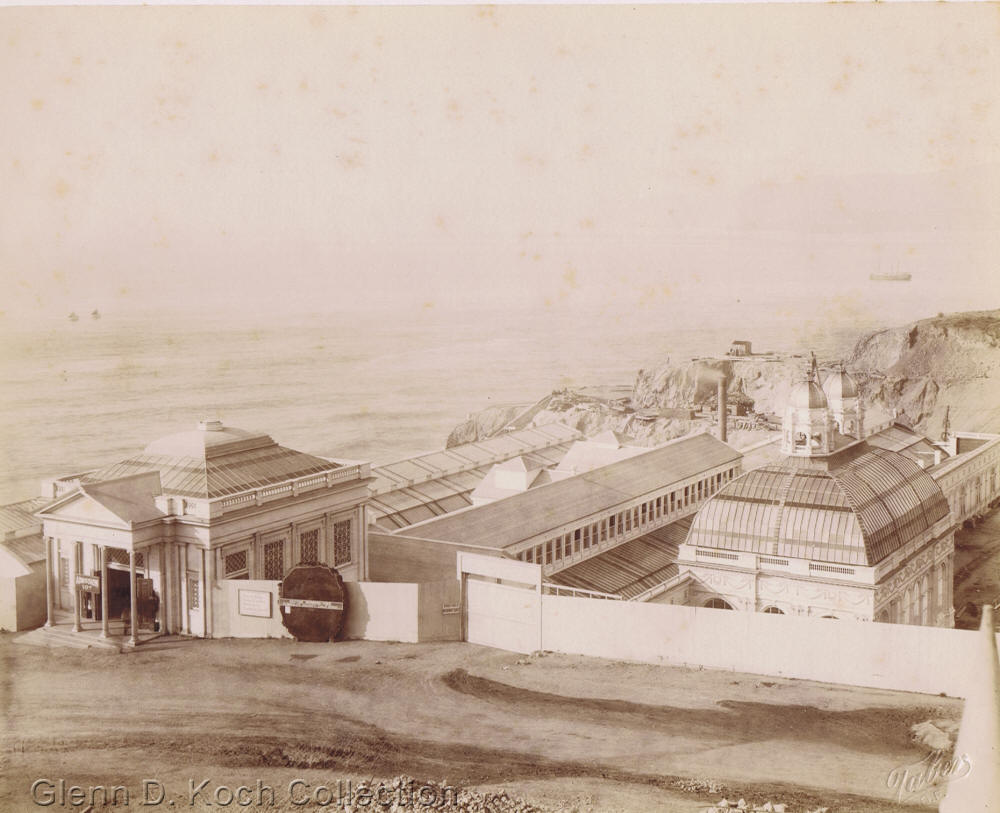 Courtesy of Glenn D Koch Collection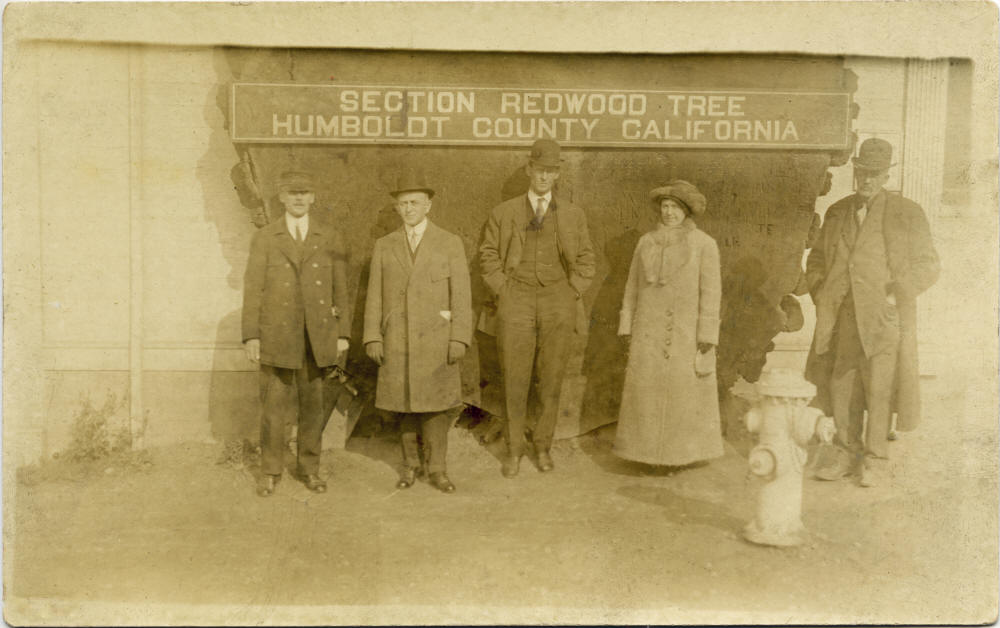 Courtesy of Dennis O'Rorke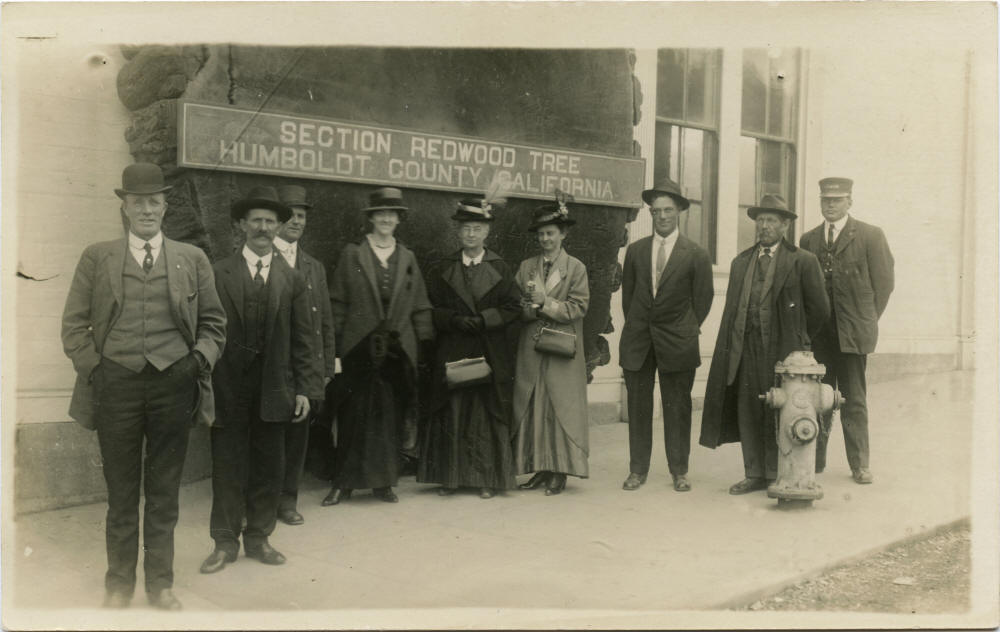 "SECTION REDWOOD TREE, HUMBOLDT COUNTY CALIFORNIA"
reverse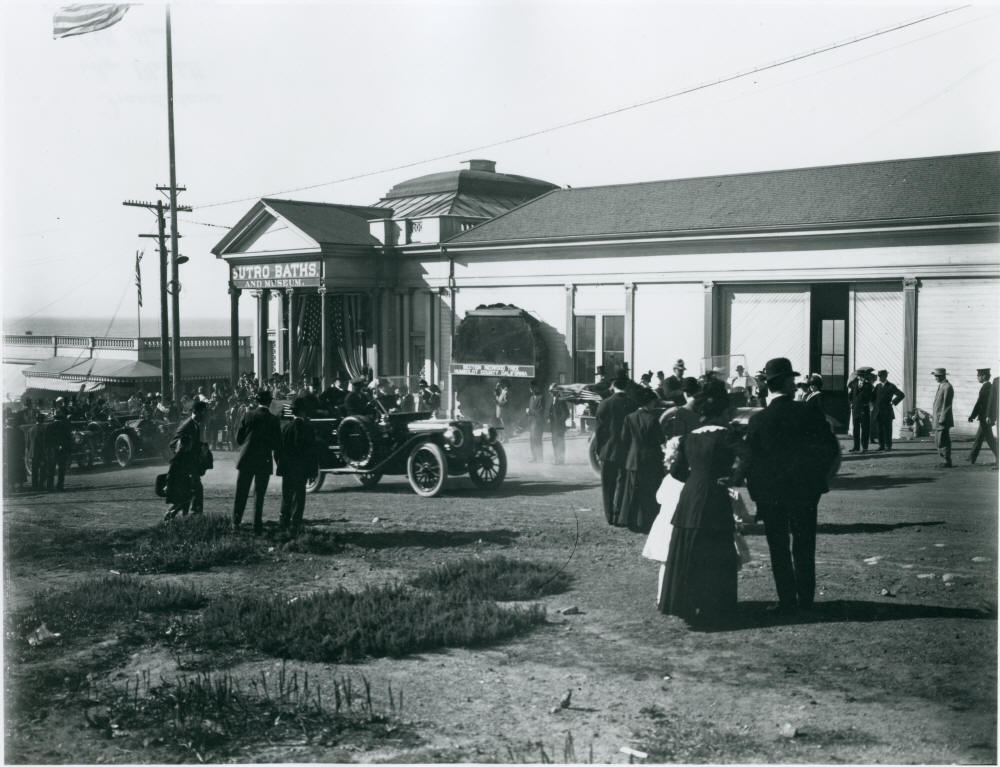 (WNPCHP)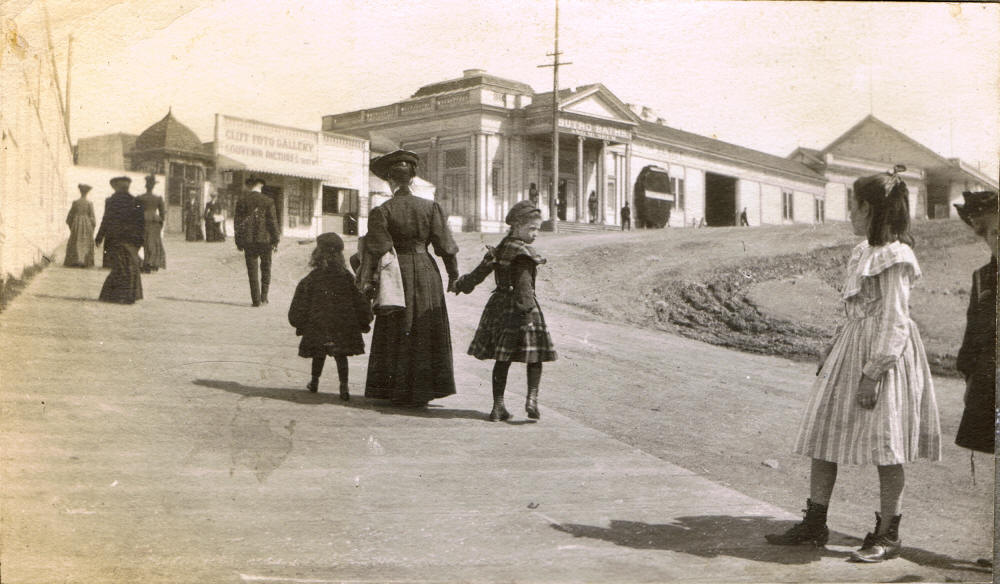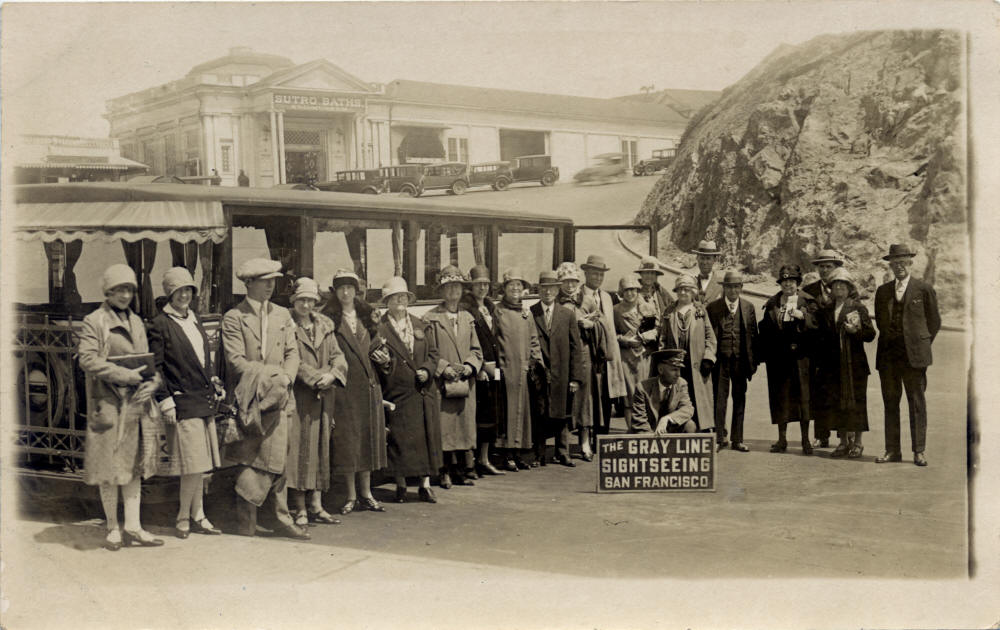 tour photograph, Sutro Baths in background
Courtesy of Dennis O'Rorke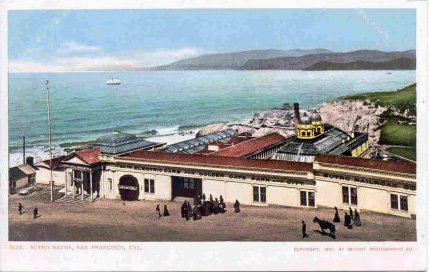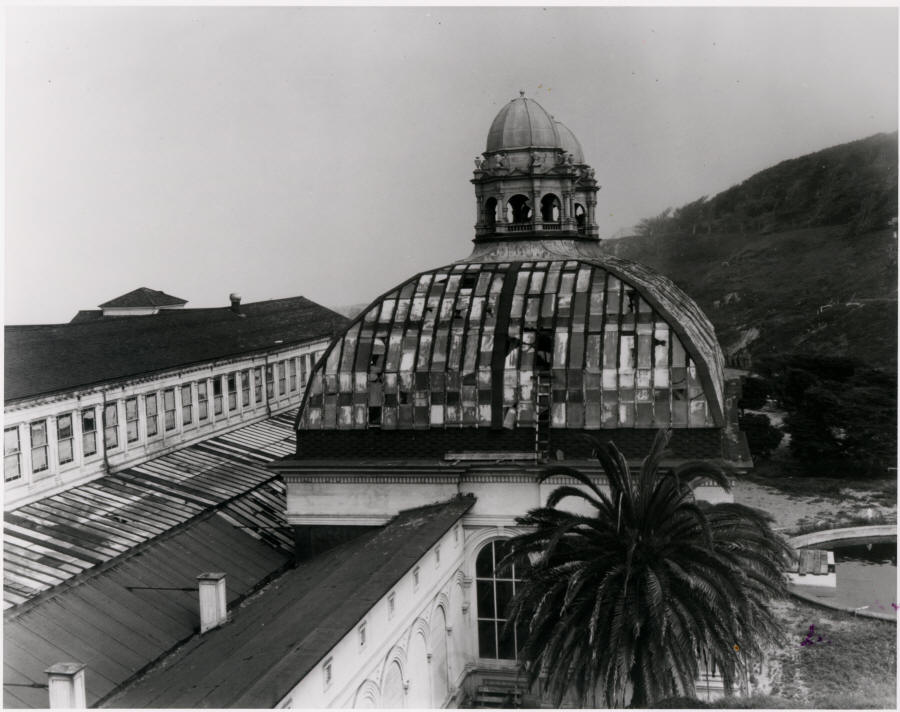 Zoom in to see the roof in poor condition, presumably taken near the baths demise?
Courtesy of the Jim Dickson Collection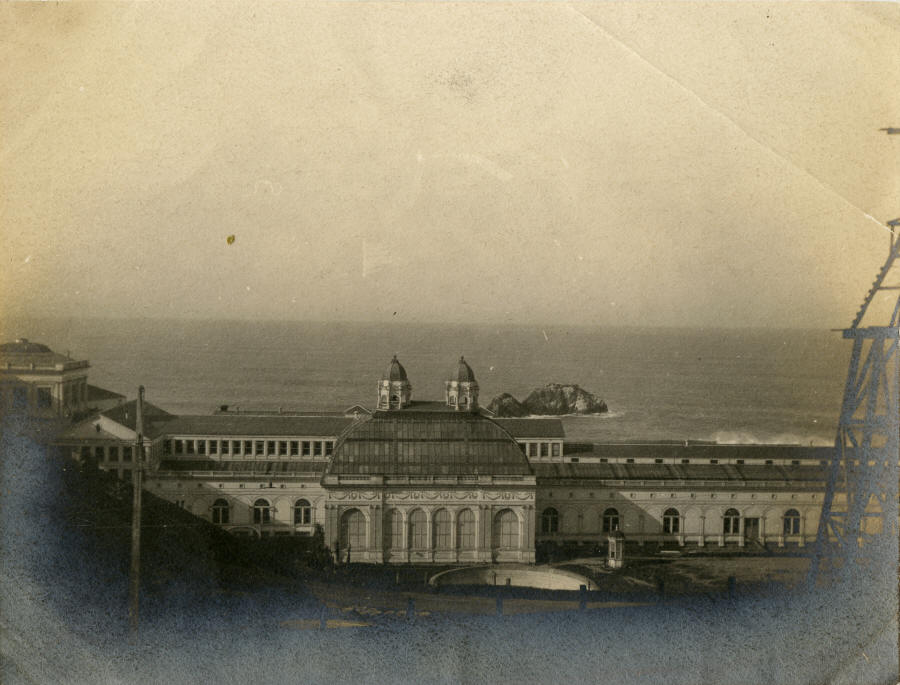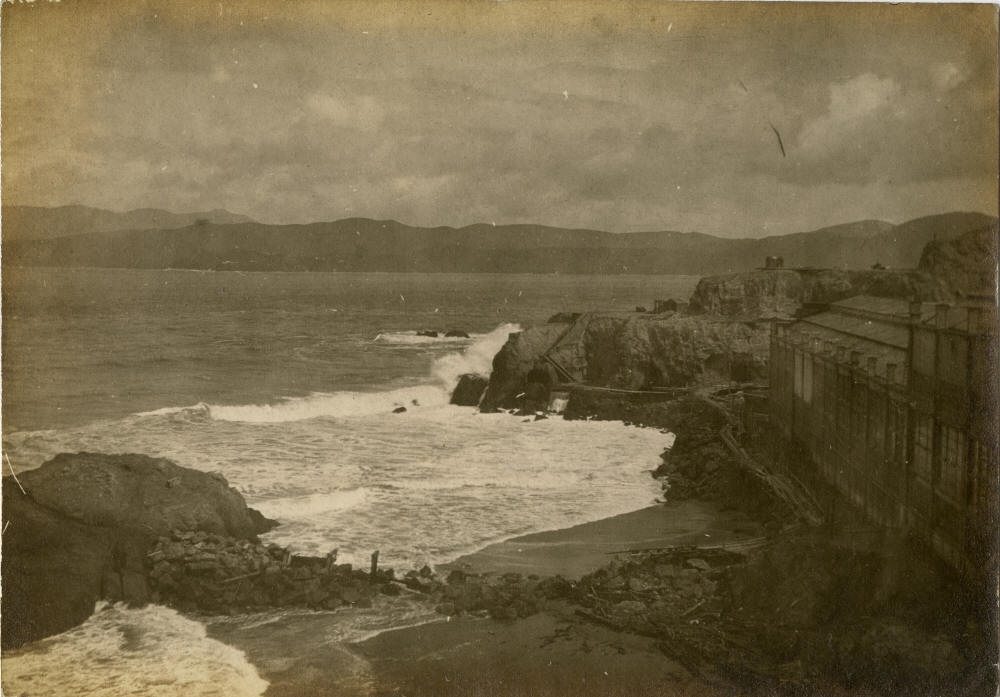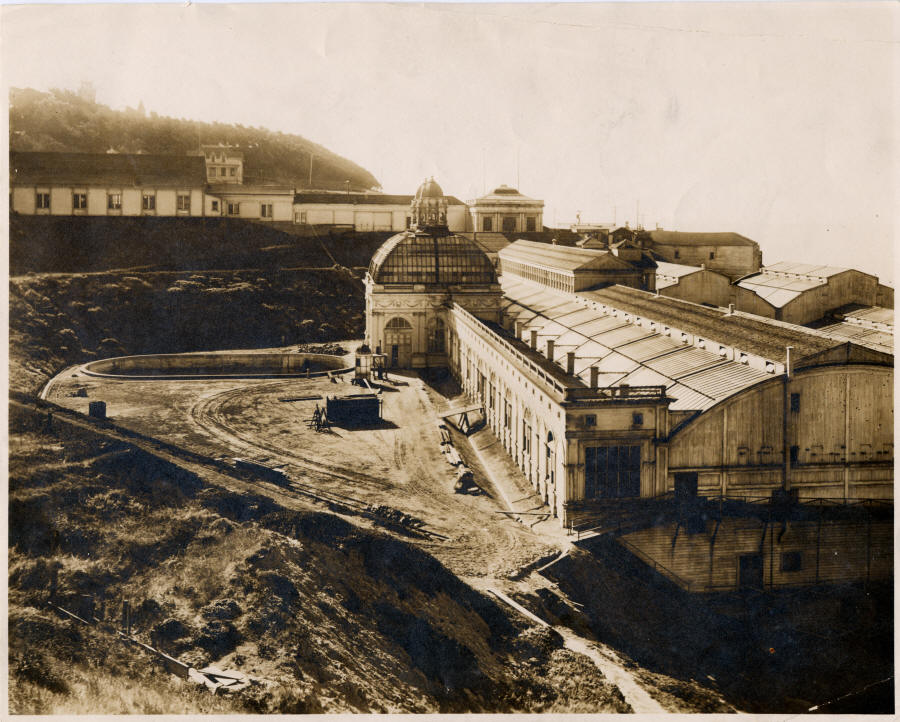 Courtesy of Mary Hountalas
John Martini (9/14/2020): "Taken around 1908 during the period between the burning of Adolph's chateau and the
construction of Emma's bunker-like Cliff House"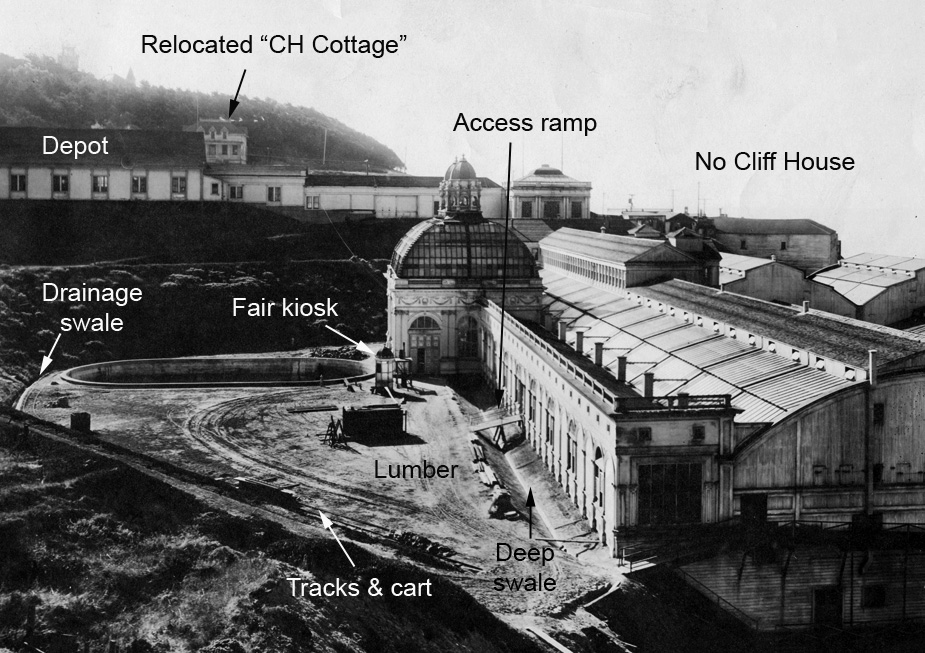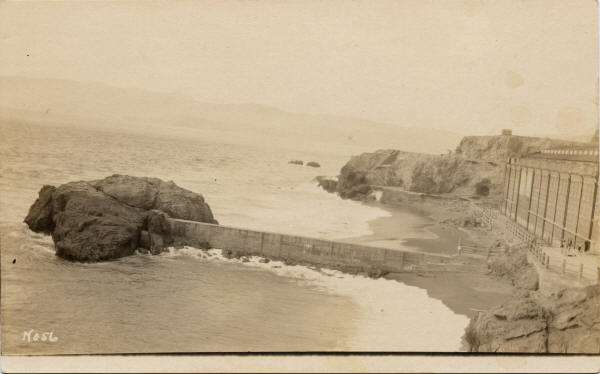 Click above image for ultra-high resolution....can you spot someone doing a handstand? Estimated date: 1910.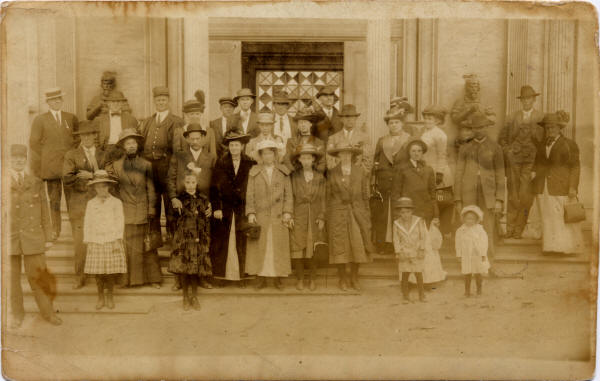 Reverse: "Taken at the Cliff House on our 3 hrs trip seeing San Francisco, Sept 1, 1913"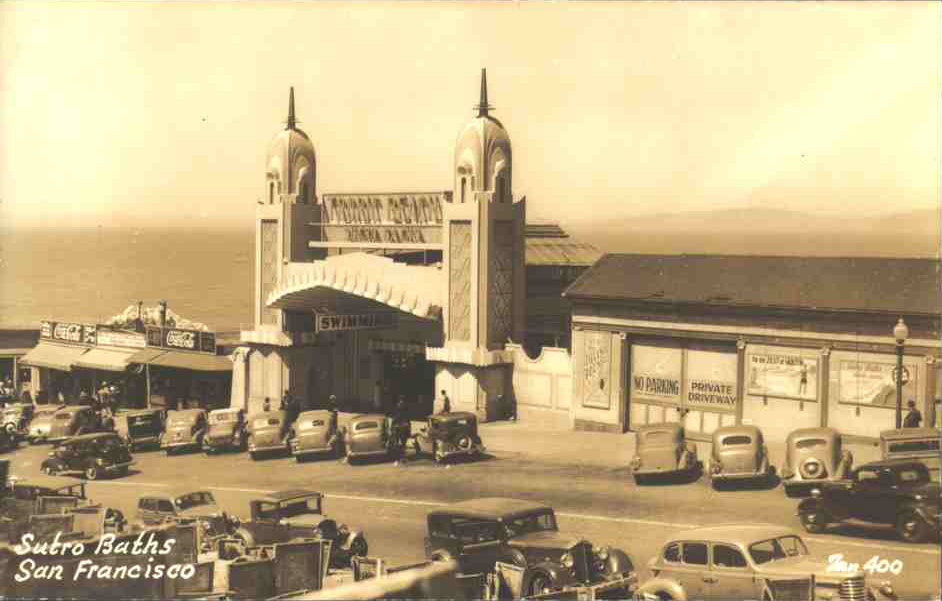 Juli Lopez Documentary
Academy of Art University
Click above for a photographic tour of Sutro Baths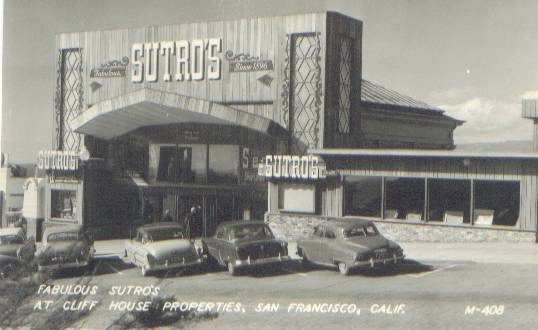 1957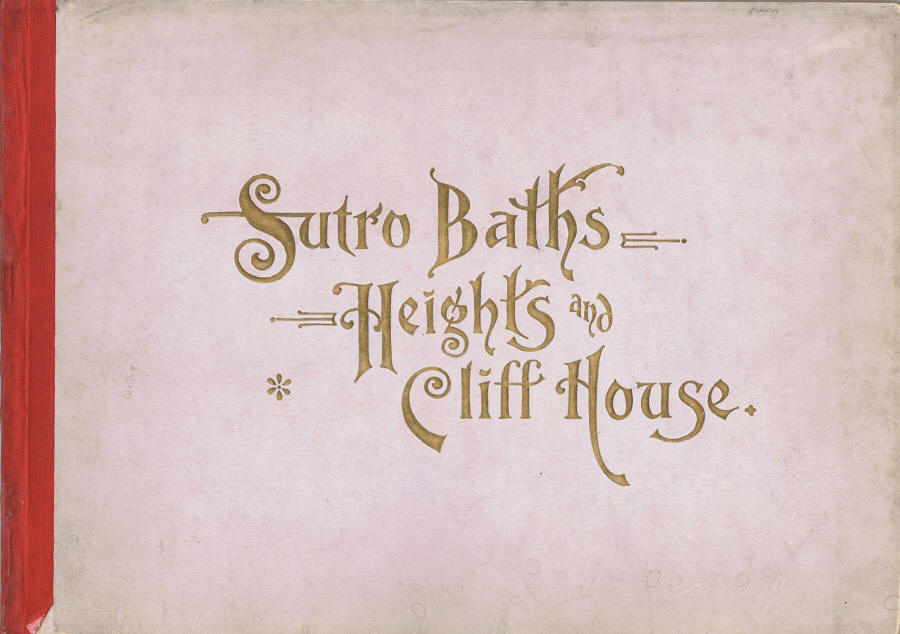 Sutro Baths, Heights and Cliff House
Courtesy of Glenn D Koch Collection
(click here for booklet pages)


aerial view, ca 1940
Interactive maps of the Sutro Baths floor plan & environs
Sutro's Glass Palace: The Story of Sutro Baths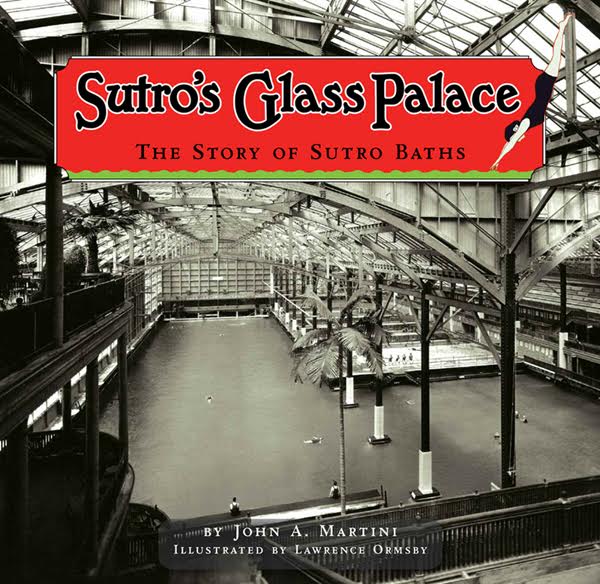 "Sutro's Glass Palace - The Story of Sutro Baths"
by John A. Martini (website)
Available from Amazon (link)
For more information on the Sutro Baths I highly recommend John Martini's definitive reference, "Sutro's Glass Palace: The Story of Sutro Baths". His meticulous attention to detail is unmatched and the 3D illustrations are superb. I've known John for many years and neither this page, nor the entire website for that matter, would be half of what it is without his patient help.