Sutro Heights Casino
Corner of Point Lobos and 48th Ave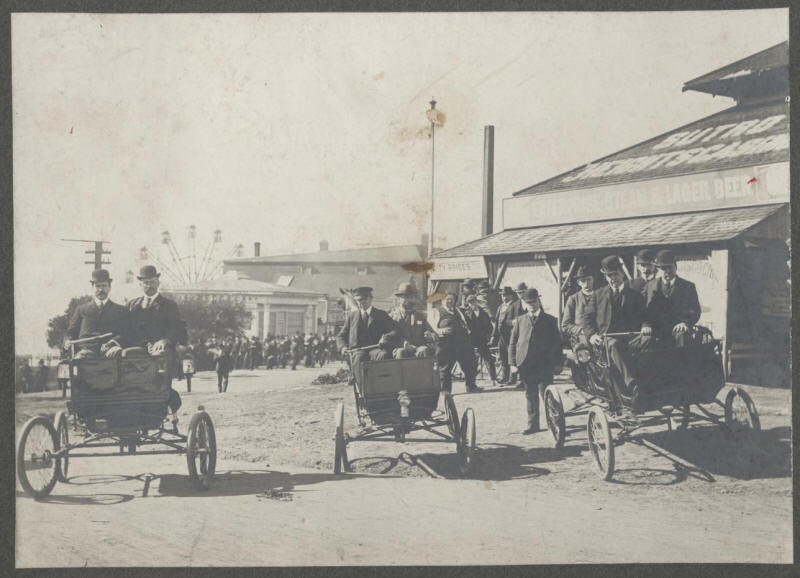 Looking down the hill from north of the Cliff House, looking east
Contributed by John O'Neill
It looks like this photo is taken at the top of the hill. The group of men in the far background are standing at the intersection of Pt Lobos and 48th Av.
The below arrow indicates the orientation of the above photo.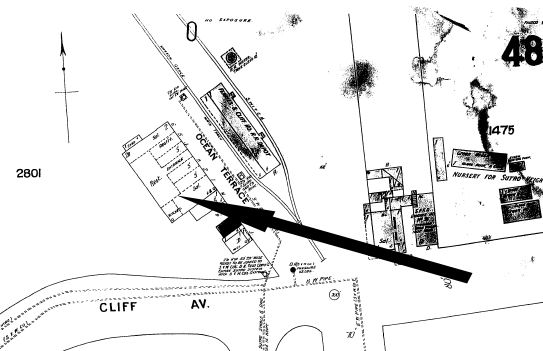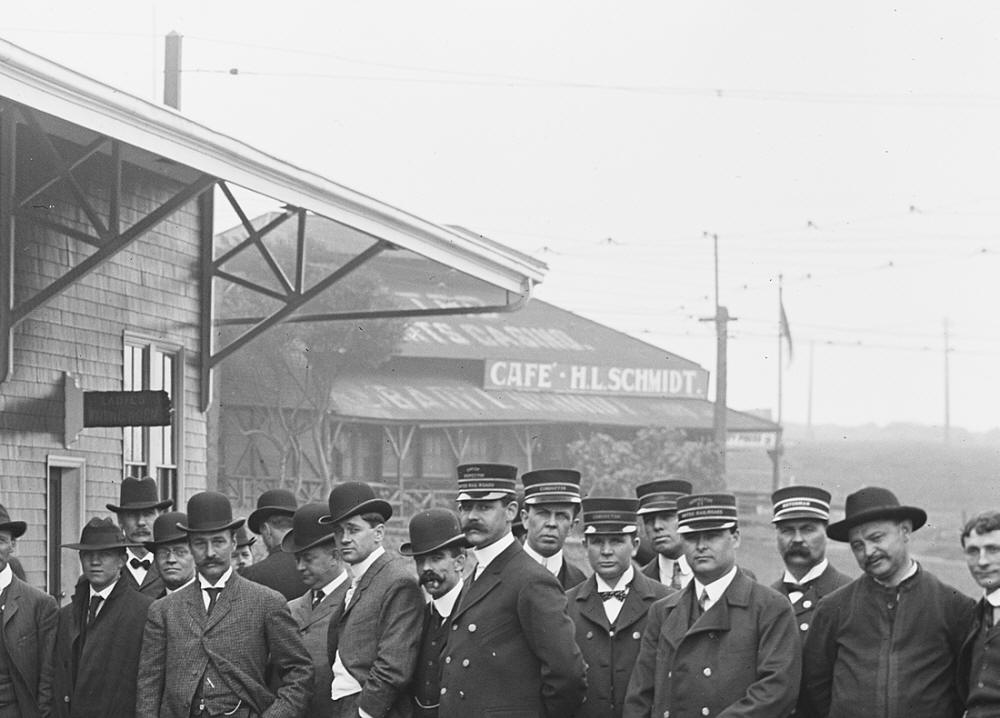 Sutro Heights Casino, May 1905
Hermann Louis "Baby" Schmidt, Proprietor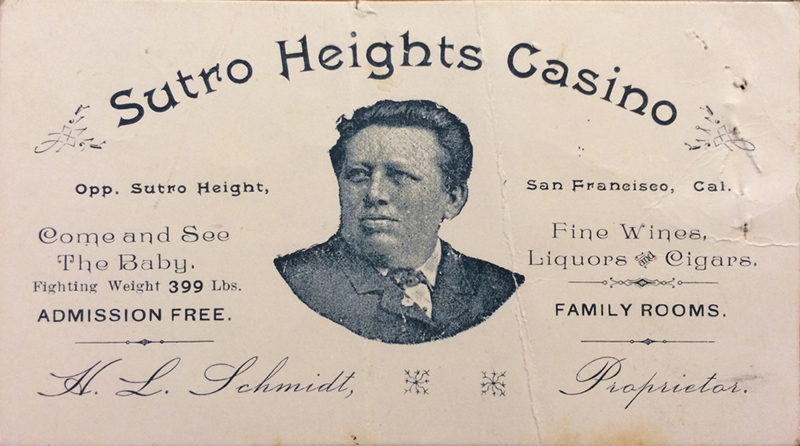 Sutro Heights Casino, Hermann Louis "Baby" Schmidt card (SFPL, SF 57)



San Francisco Call - 30 April 1896
Herman L. Schmidt wishes Adolph Sutro happy birthday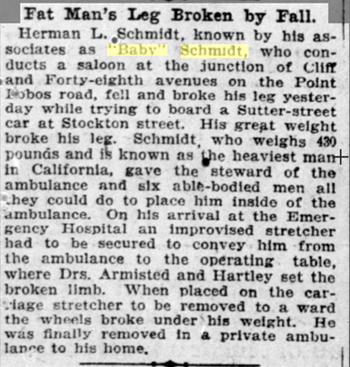 SF Call 8-30-1903
Hermann Baby Schmidt breaks leg


There is an earlier reference to a Chico saloon owner "Herman L Schmidt" who murdered his wife in 1882, and while the name and
occupation seem more than coincidental, it is not the same person, this individual having been hanged on Jan 4th 1884.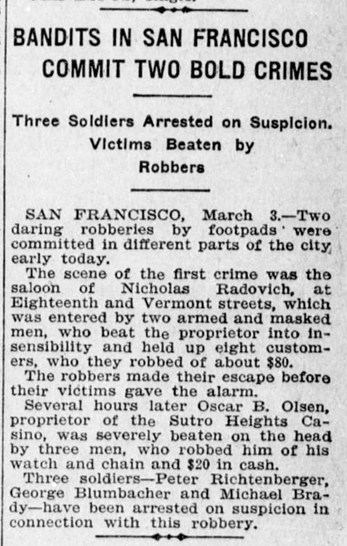 Los Angeles Herald - 4 March 1909


NPS info: https://www.nps.gov/goga/learn/historyculture/upload/Property_Sutro_Heights_Casino_sr_2014_v2.pdf