Sutro Baths Booklet
Courtesy of Glenn D Koch Collection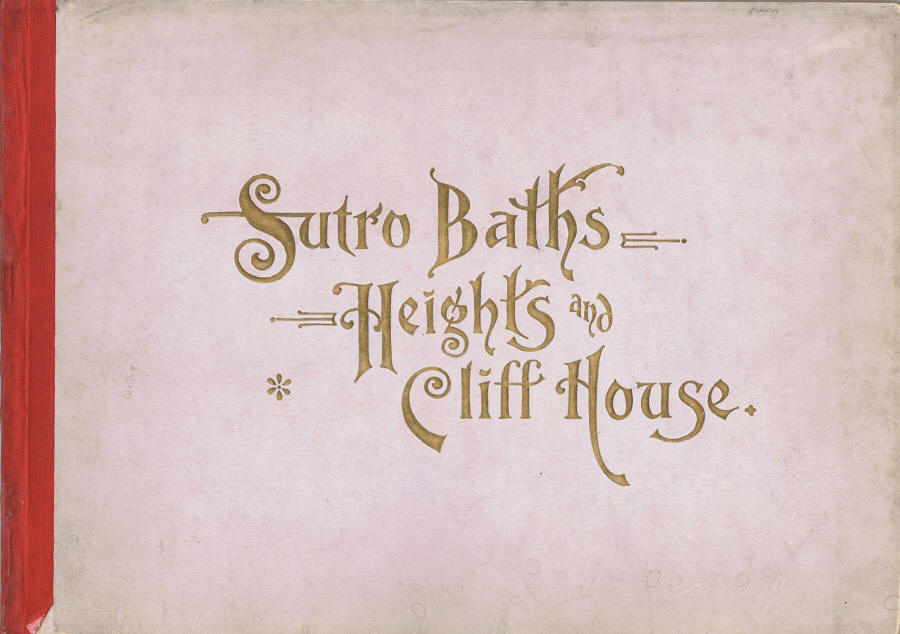 "Sutro Baths Heights and Cliff House"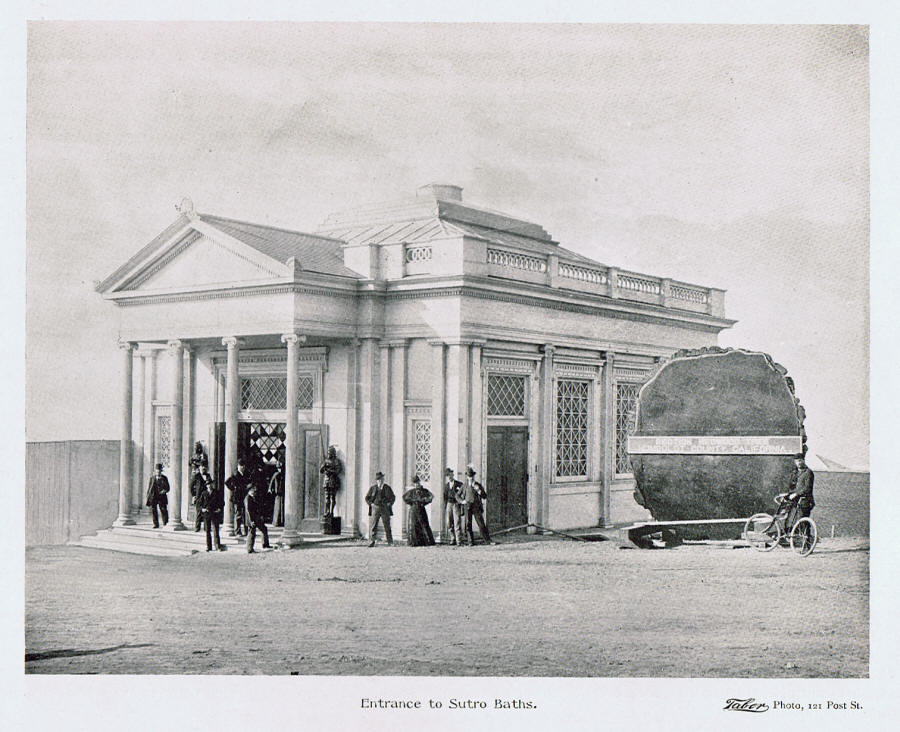 Entrance to Sutro Baths., Taber Photo, 121 Post St.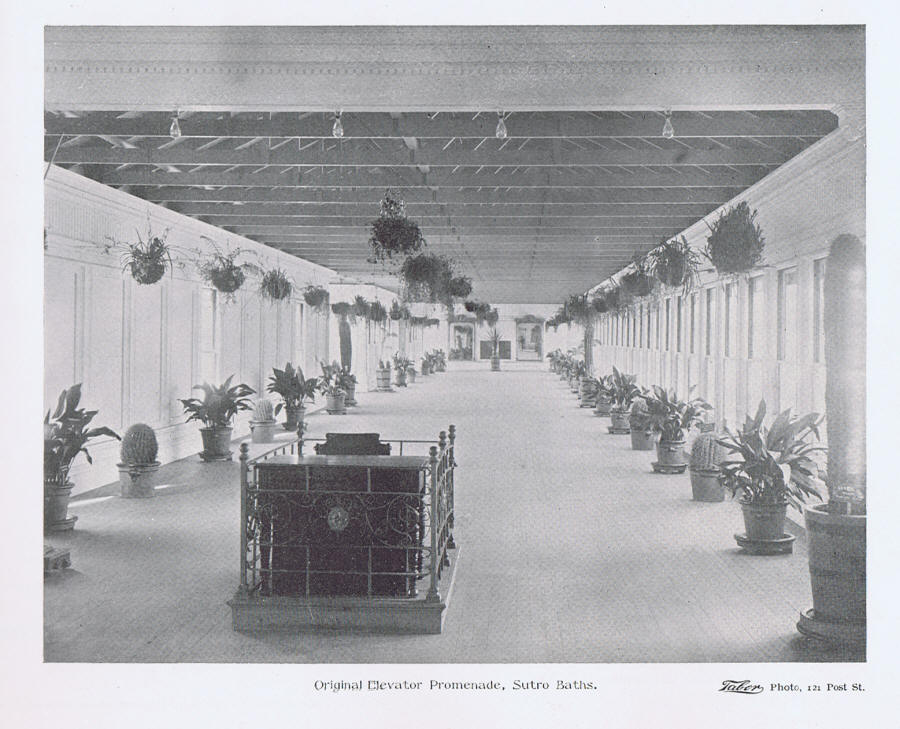 Original Elevator Promenade, Sutro Baths.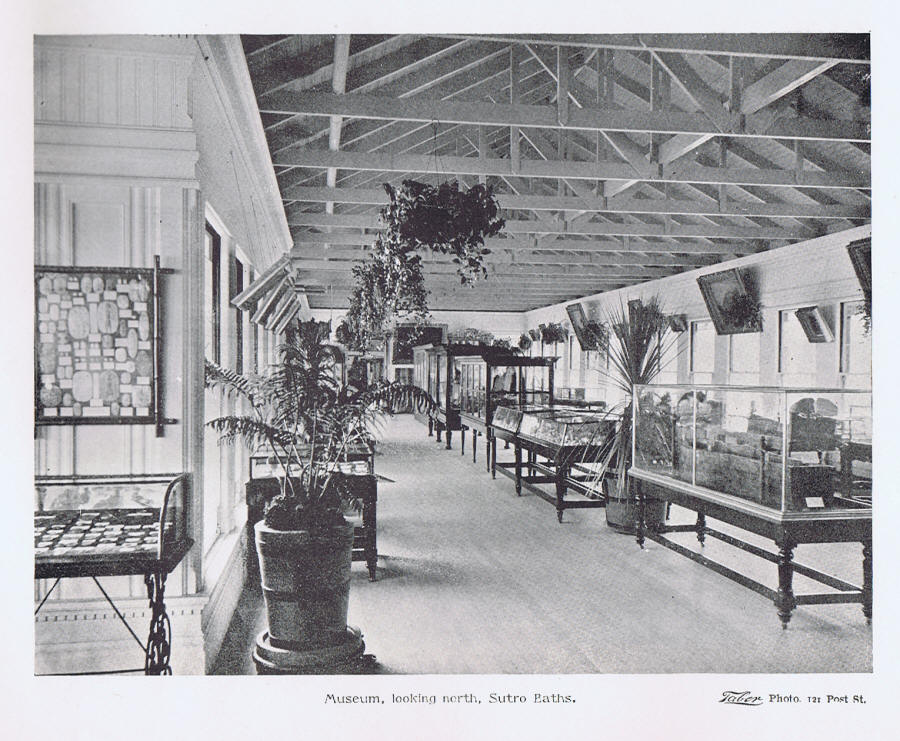 Museum, looking north, Sutro Baths.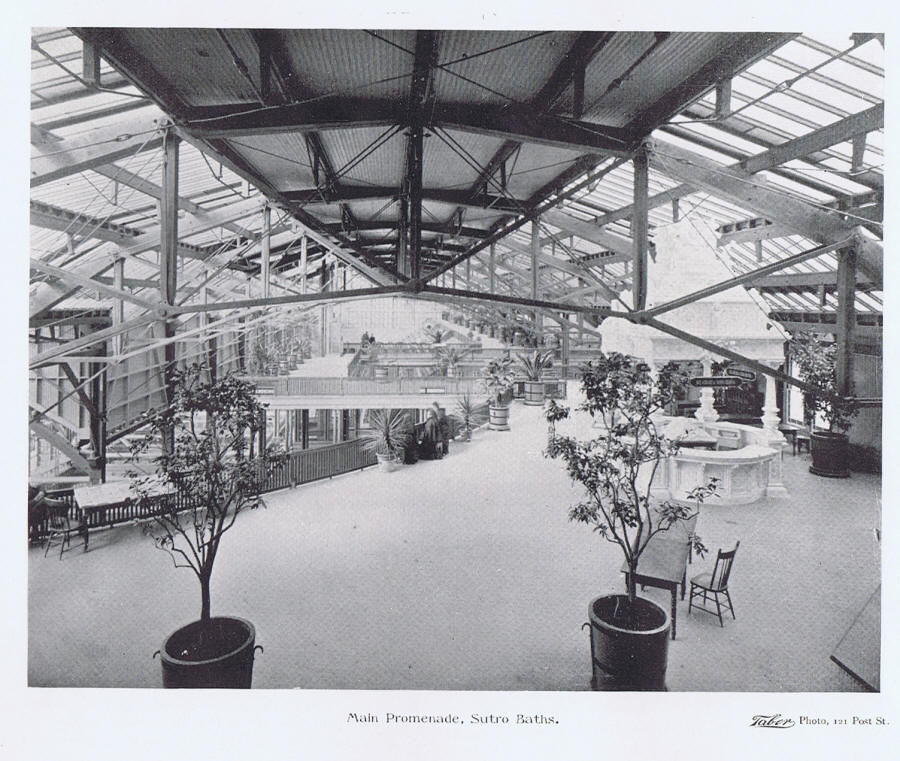 Main Promenade, Sutro Baths.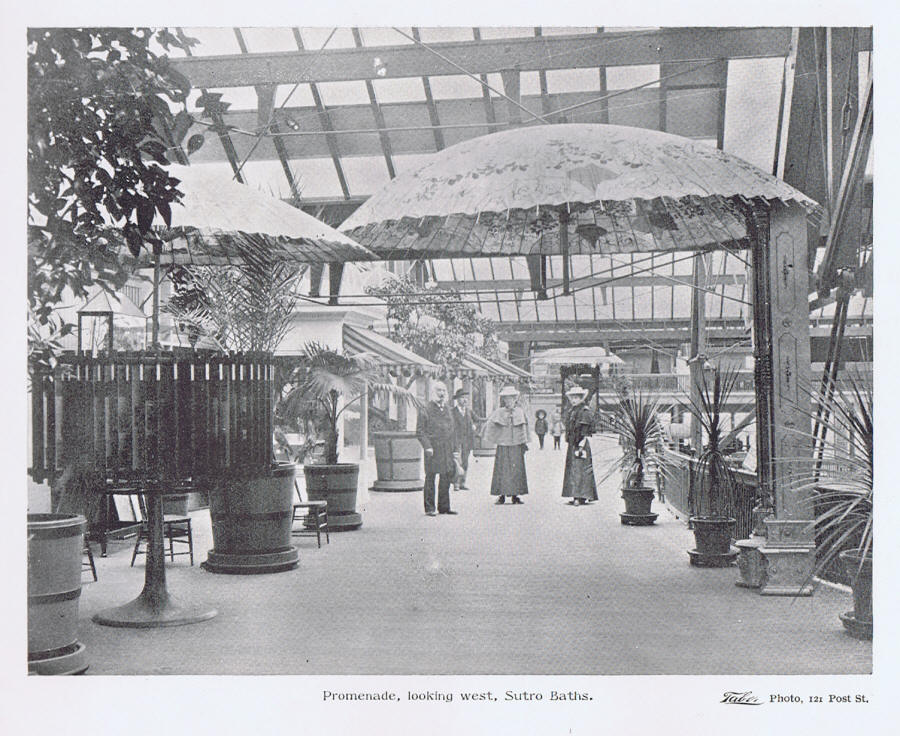 Promenade, looking west, Sutro Baths.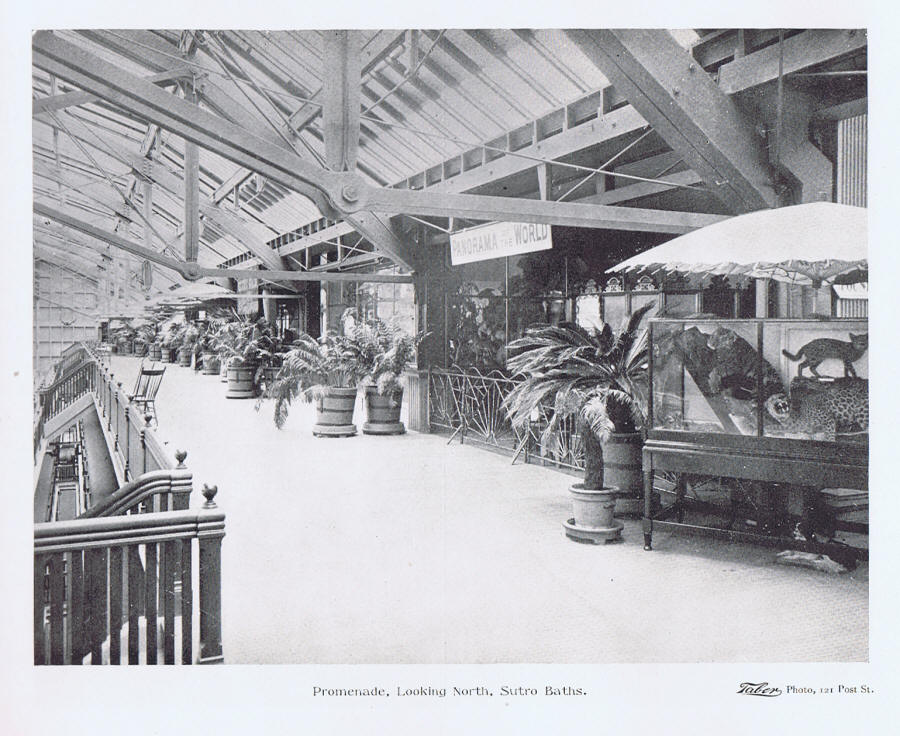 Promenade, Looking North, Sutro Baths.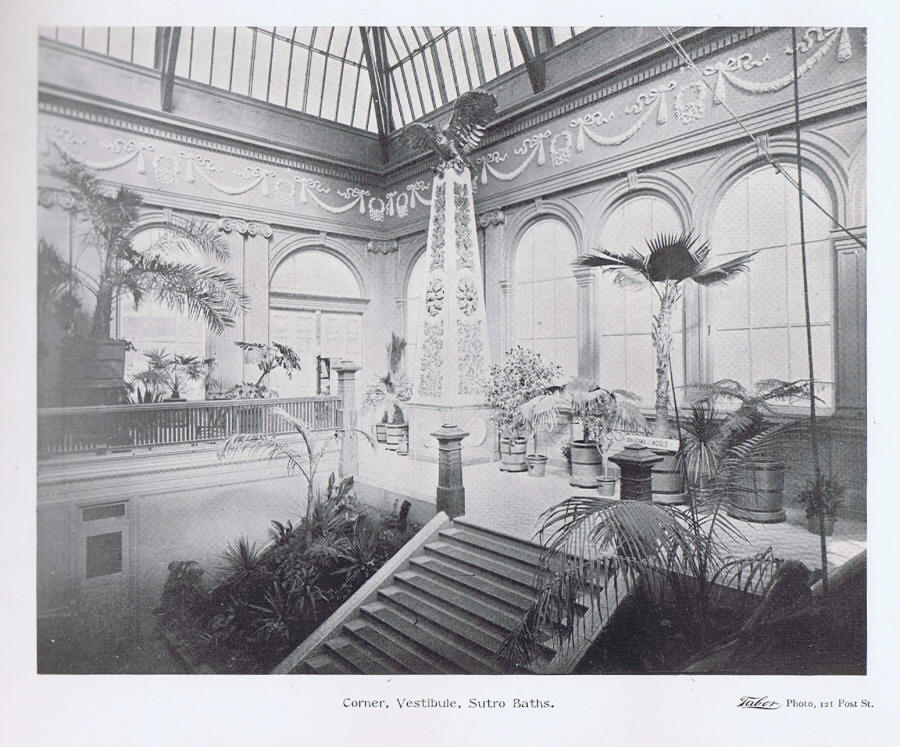 Corner, Vestibule, Sutro Baths.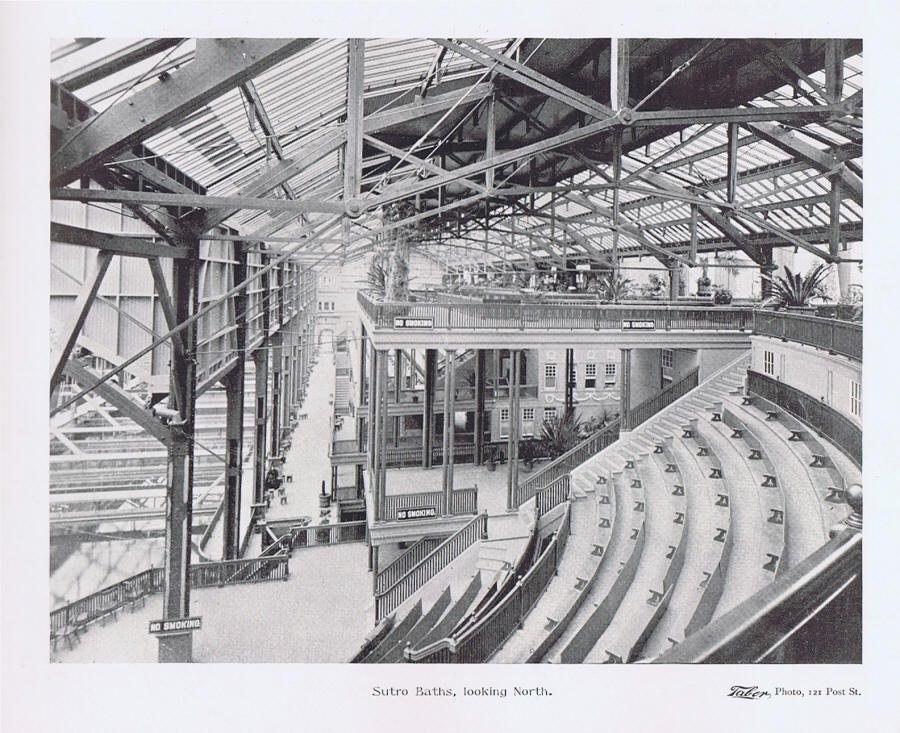 Sutro Baths, looking North.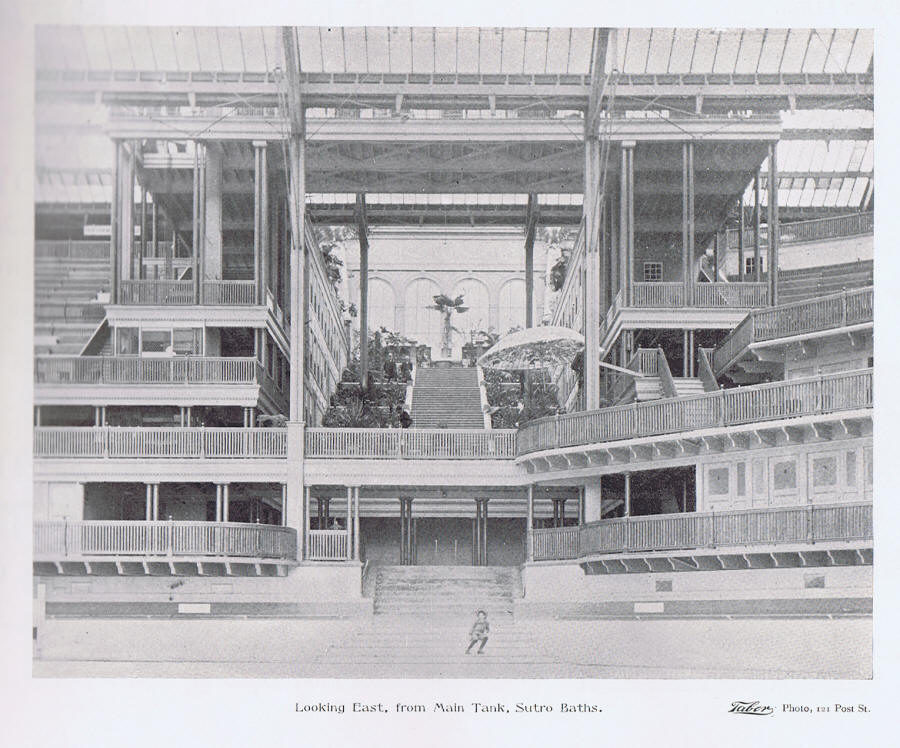 Looking East, from Main Tank, Sutro Baths.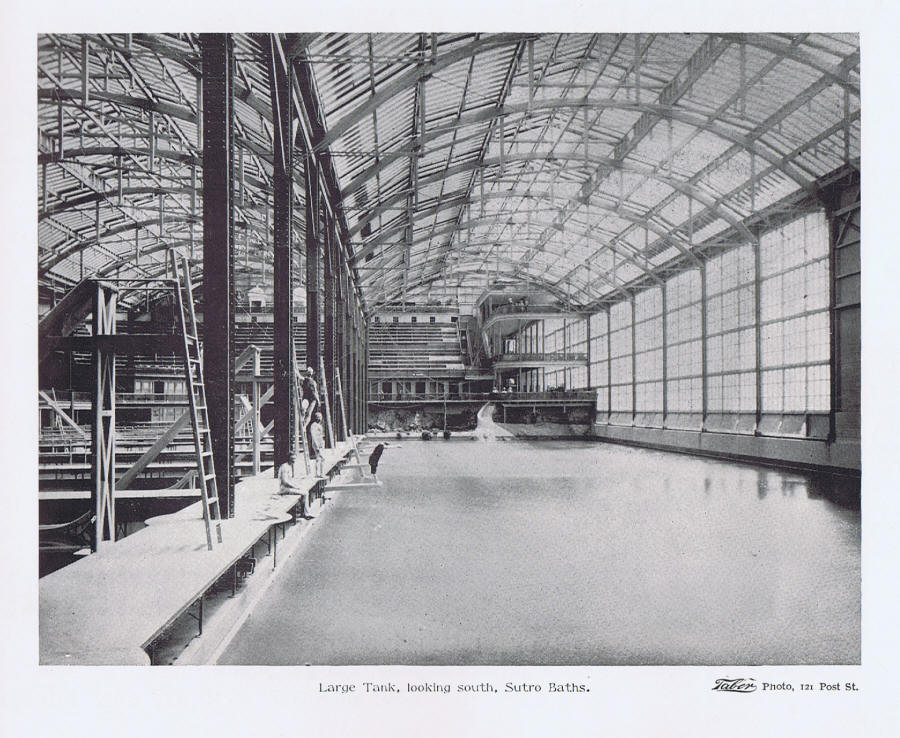 Large Tank, looking south, Sutro Baths.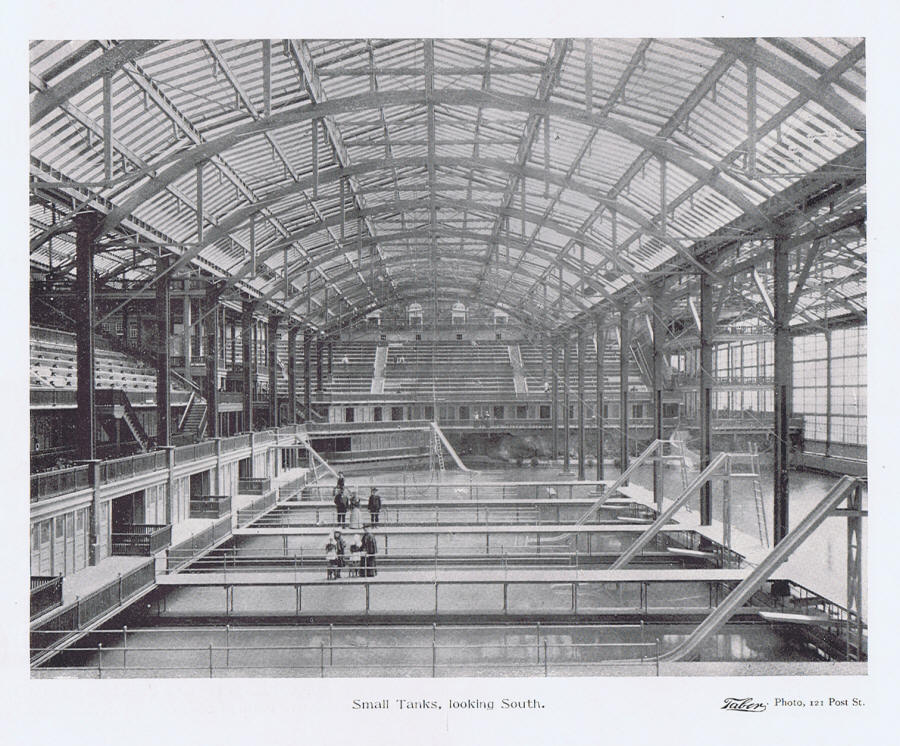 Small Tanks, looking South.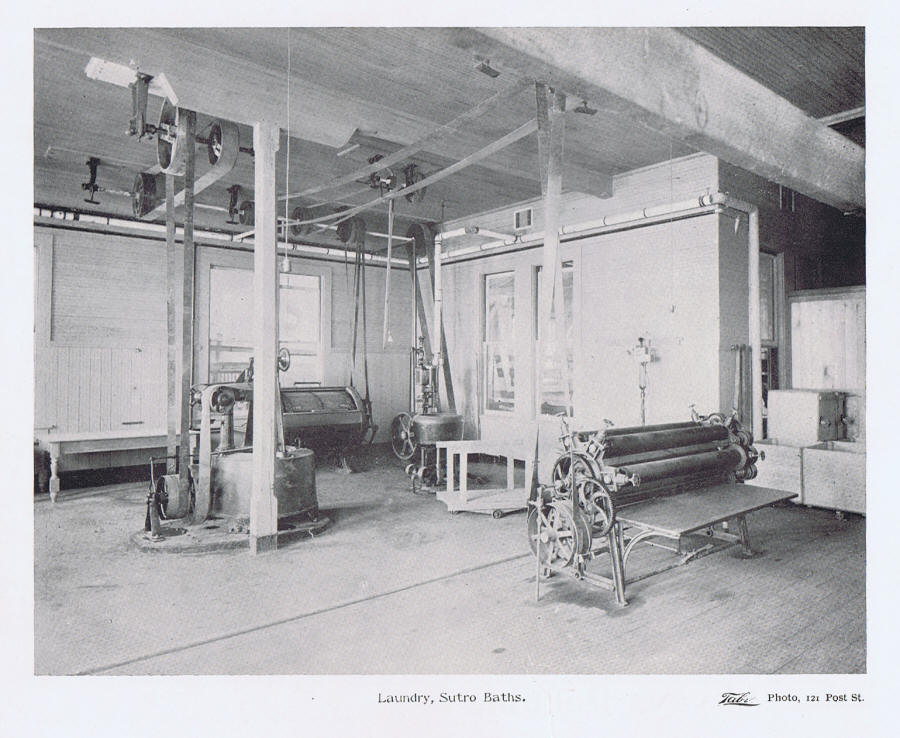 Laundry, Sutro Baths.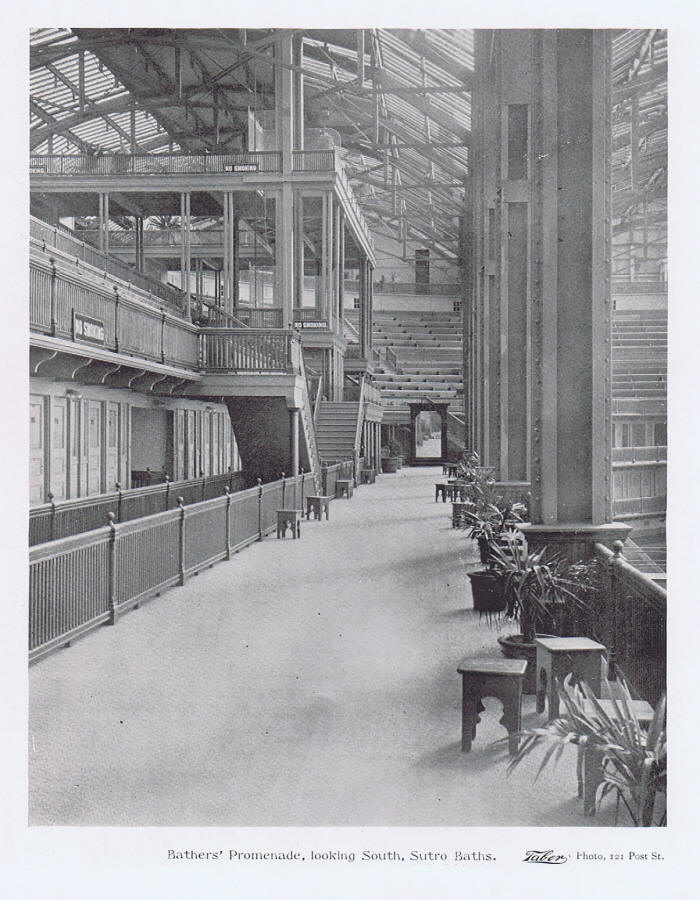 Bathers' Promenade, looking South, Sutro Baths.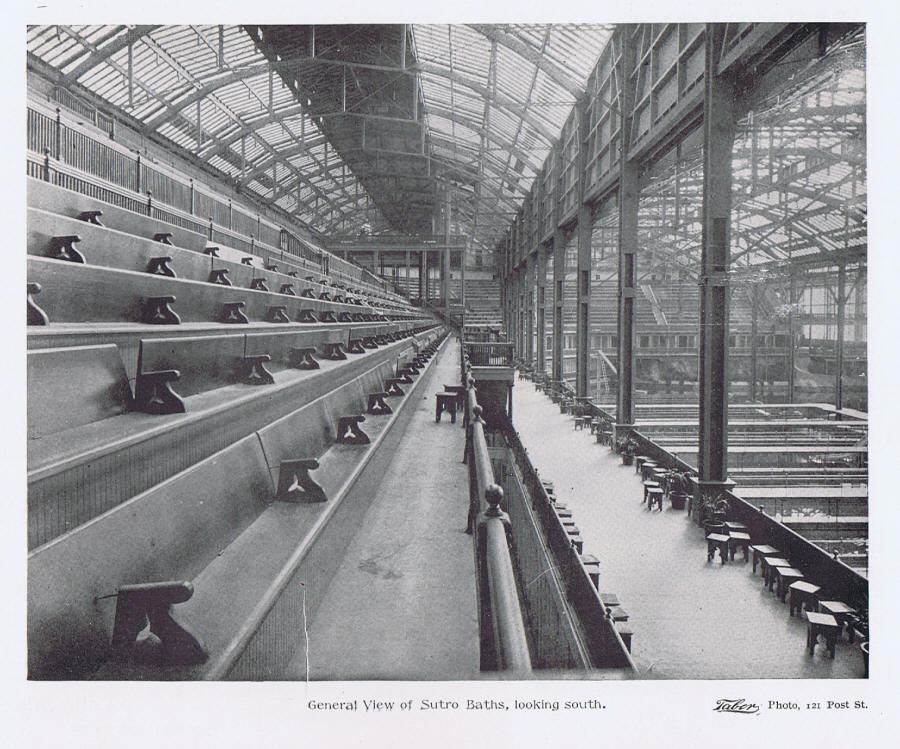 General View of Sutro Baths, looking south.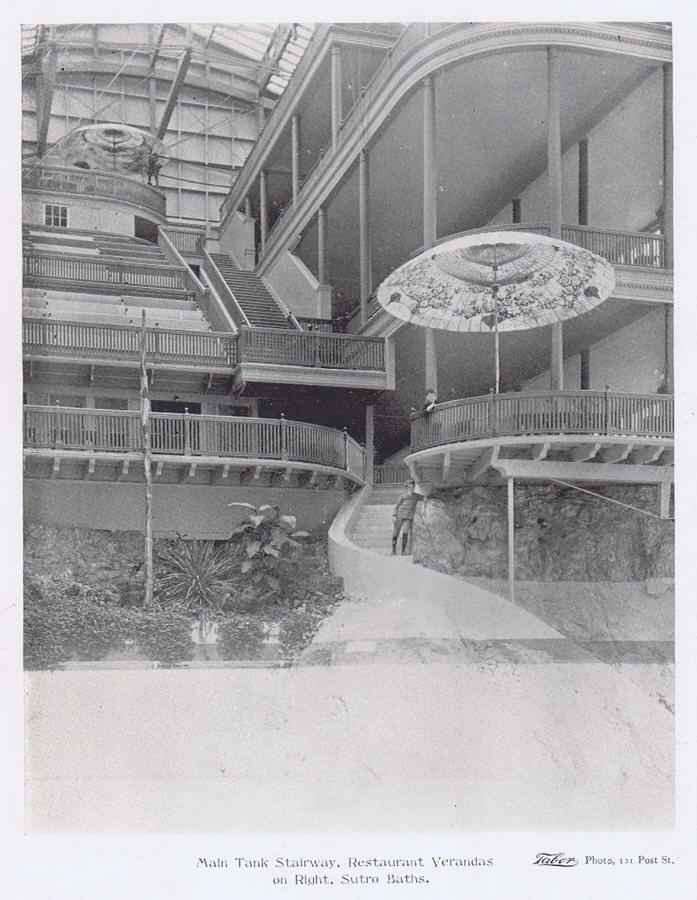 Main Tank Stairway, Restaurant Verandas on Right, Sutro Baths.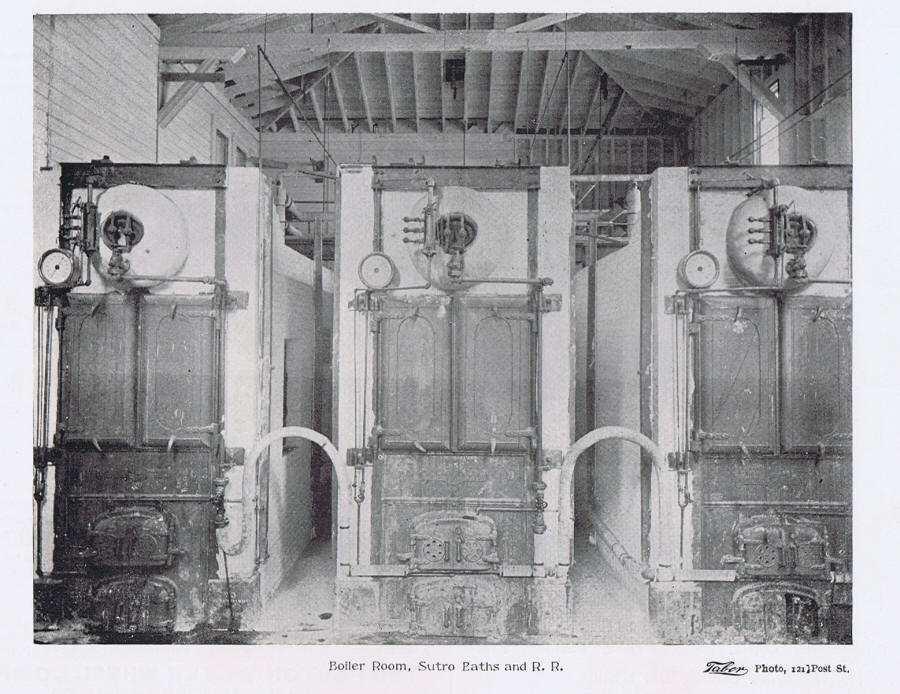 Boiler Room, Sutro Baths and R. R.
Editors note: Tom Bratton makes the following observations on the above image...
Seeing the 3 boilers for the first time I now understand what my Father went through. He was the manager under Adolph G Sutro at the time but he knew those boilers well as he worked as an engineer on them from 1934. He came home one evening and said he was in between 2 of the boilers when the upper portion of one of them gave way and bricks were falling all around him. He was lucky he was not hurt bad. Those boilers were about 50 years old at that time and gave my father fits. For years after hearing that story from my Father I had an amazing picture in my mind of that event but now seeing those boilers it brings it all into the real world.
Enjoyed all the other photos, some I've never seen before, great booklet.
Thanks for sharing,
-tom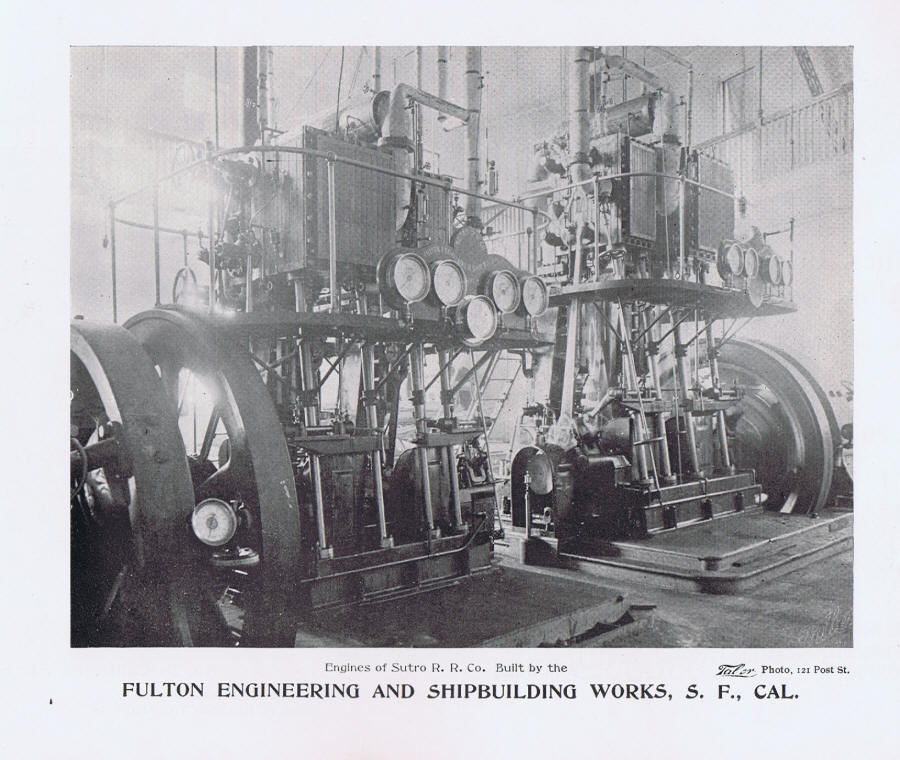 Engines of Sutro R. R. Co. Built by the
FULTON ENGINEERING AND SHIPBUILDING WORKS, S. F., CAL.