Ocean Beach


It was a standing tradition of the local athletic clubs to take a swim on new years day...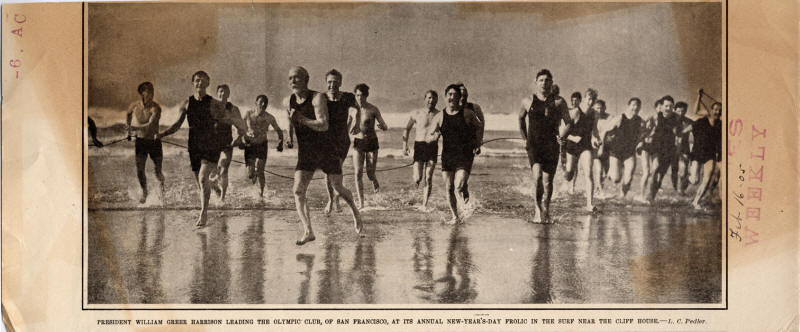 "PRESIDENT WILLIAM GREER HARRISON LEADING THE OLYMPIC CLUB, OF SAN FRANCISCO, AT ITS
ANNUAL NEW-YEAR'S-DAY FROLIC IN THE SURF NEAR THE CLIFF HOUSE. - L.C. Pedler", Feb 16 1905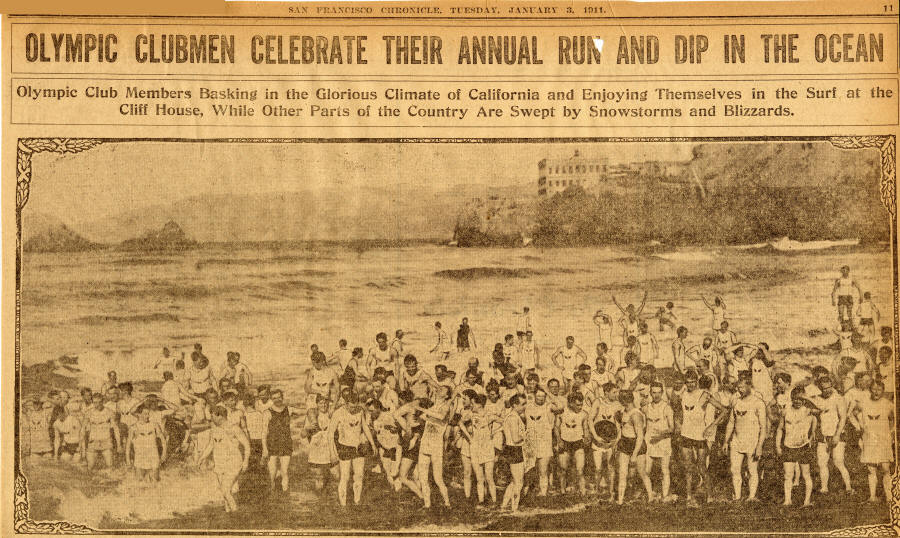 OLYMPIC CLUBMEN CELEBRATE THEIR ANNUAL RUN AND DIP IN THE OCEAN
San Francisco Chronicle, January 3 1911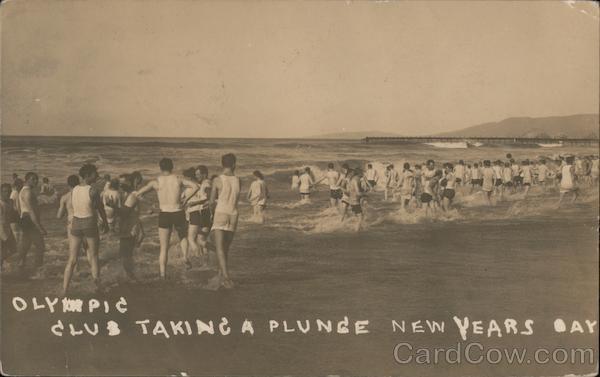 "Olympic Club taking a plunge, New Years day"
Image from CardCow (reverse)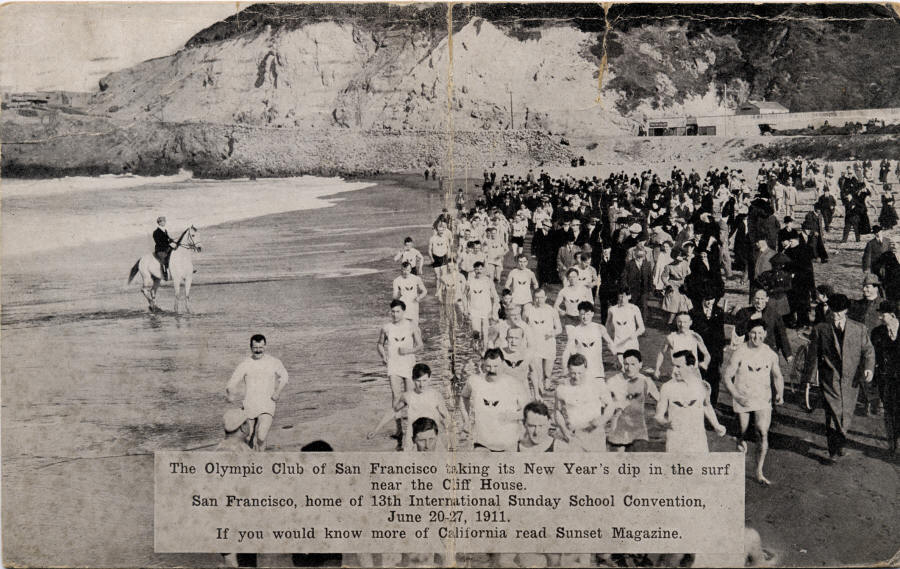 The Olympic Club (WNPCHP)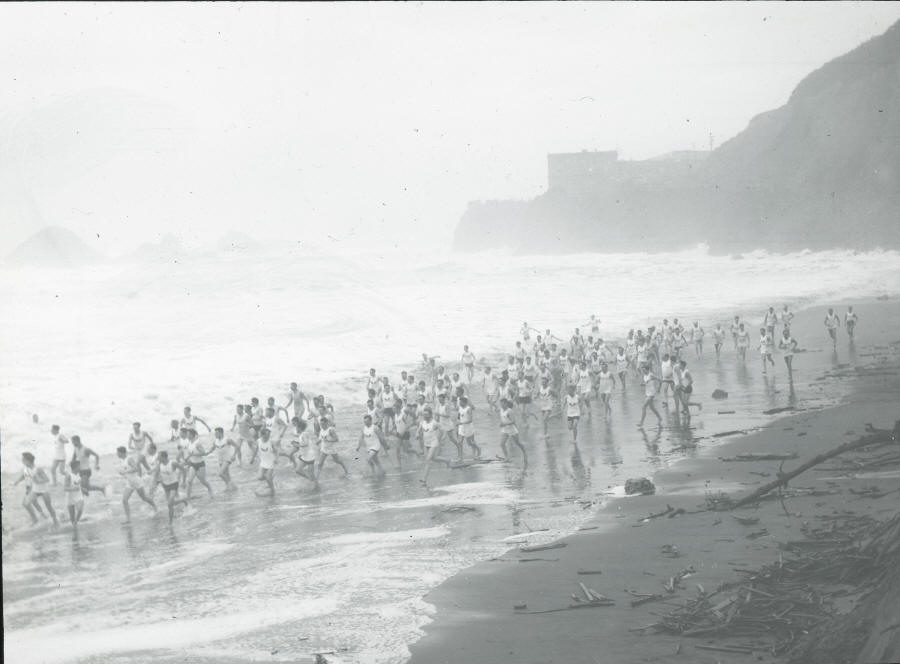 The Olympic Club (glass lantern slide)


DOLPHINS HAVE CHRISTMAS HIKE TO THE BEACH, WITH A DIP IN THE SURF
S.F. Chronicle December 25 1911


"Merry Dolphins Take Their Annual Winter Dip in the Broad Pacific"
"MEMBERS OF THE DOLPHIN SWIMMING AND BOATING CLUB ON THE BEACH AT THE CLIFF HOUSE FOR THE MIDWINTER SWIM"