Sand Sculptures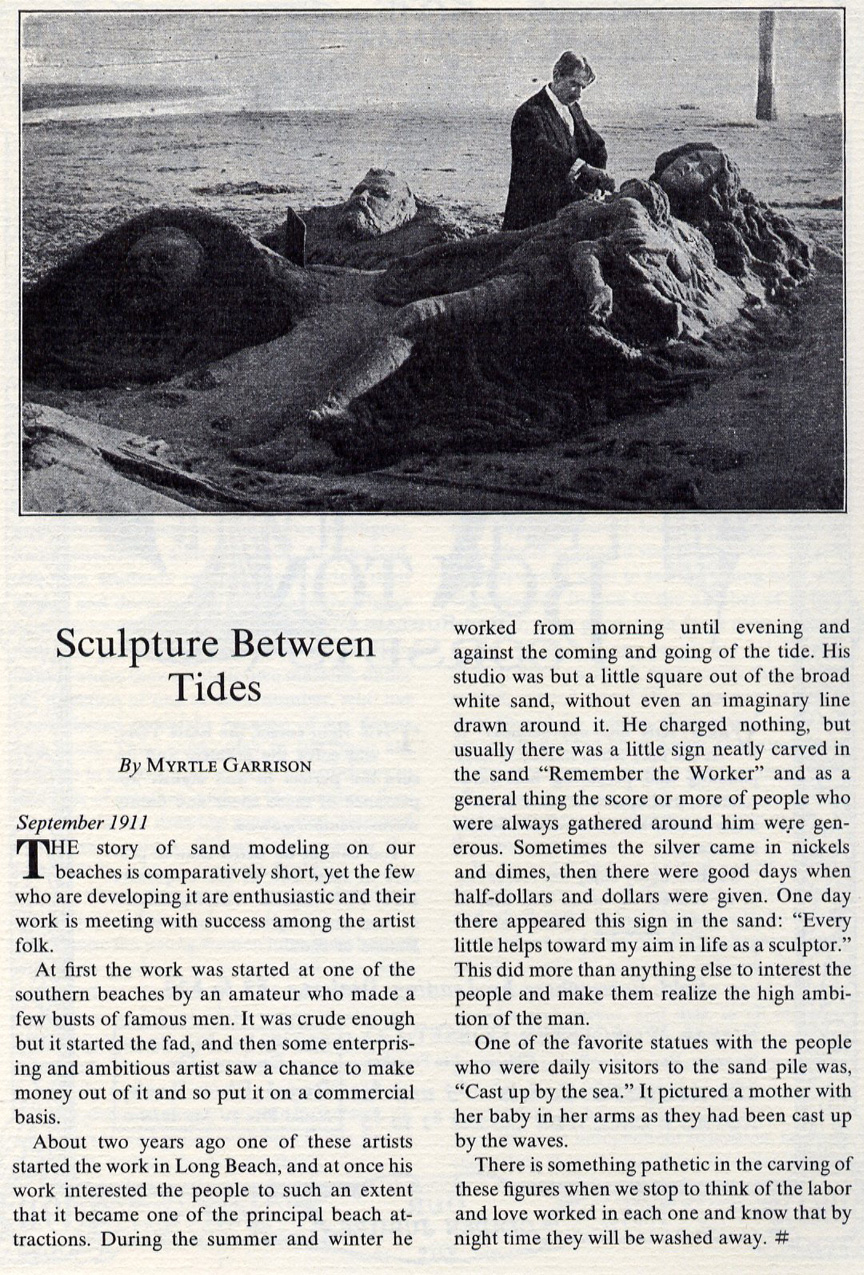 Sunset Magazine, Sept 1911
Courtesy Glenn D. Koch Collection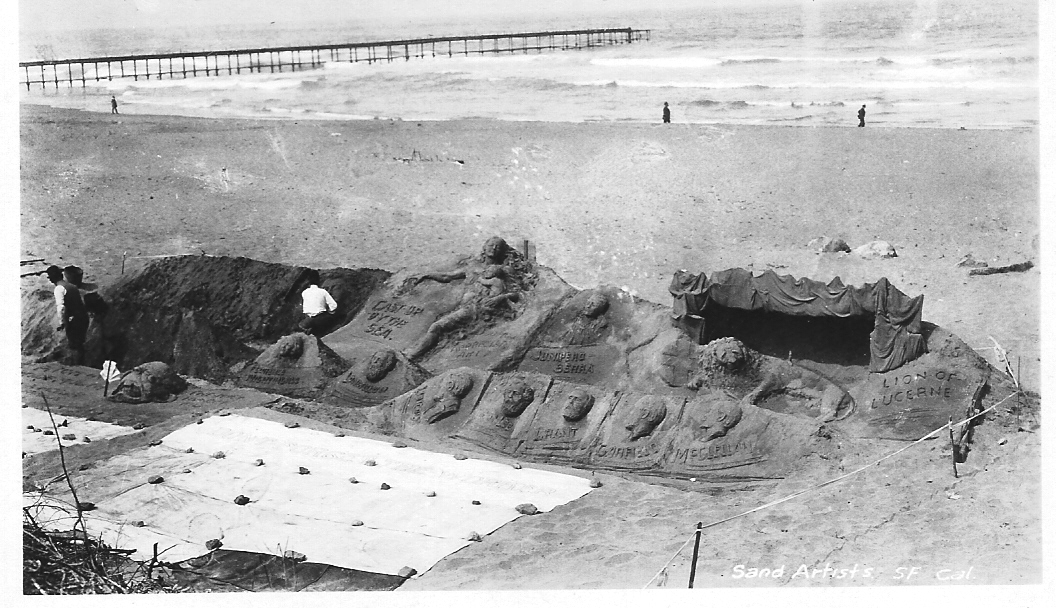 "Sand Artists, SF Cal"
Courtesy of Frank Mitchell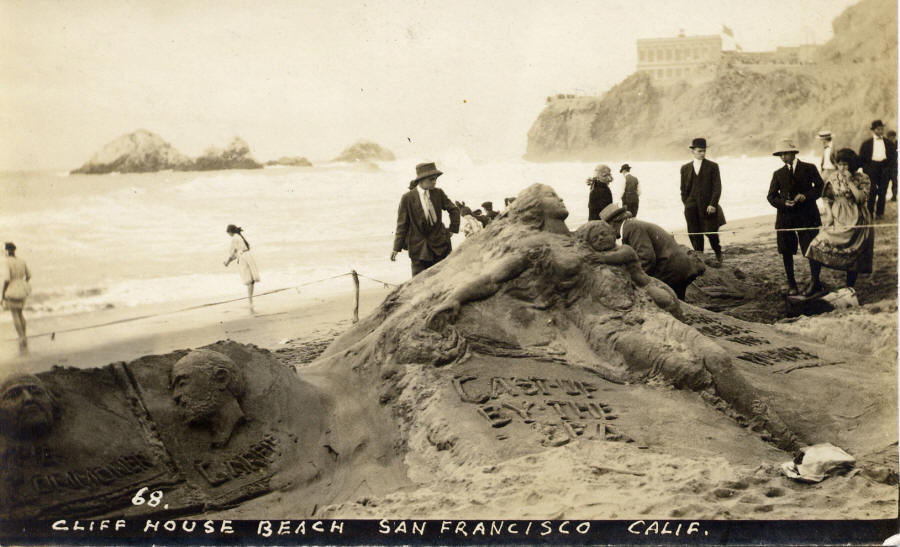 "CLIFF HOUSE BEACH SAN FRANCISCO CALIF."
Courtesy Glenn D. Koch Collection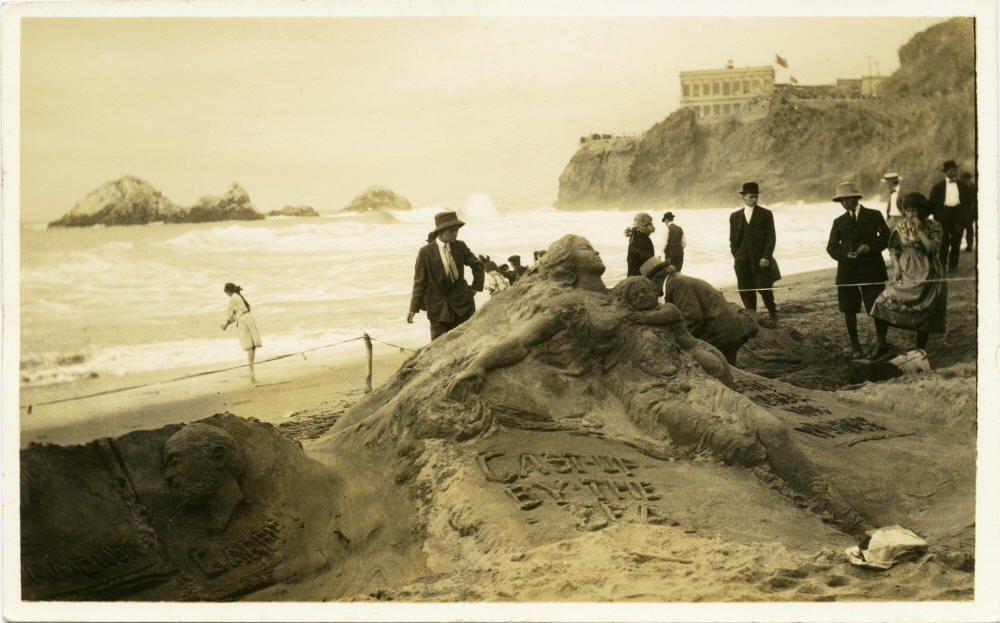 Same as above, but cropped & higher resolution
"May 8th 1919" (reverse)
Courtesy of Dennis O'Rorke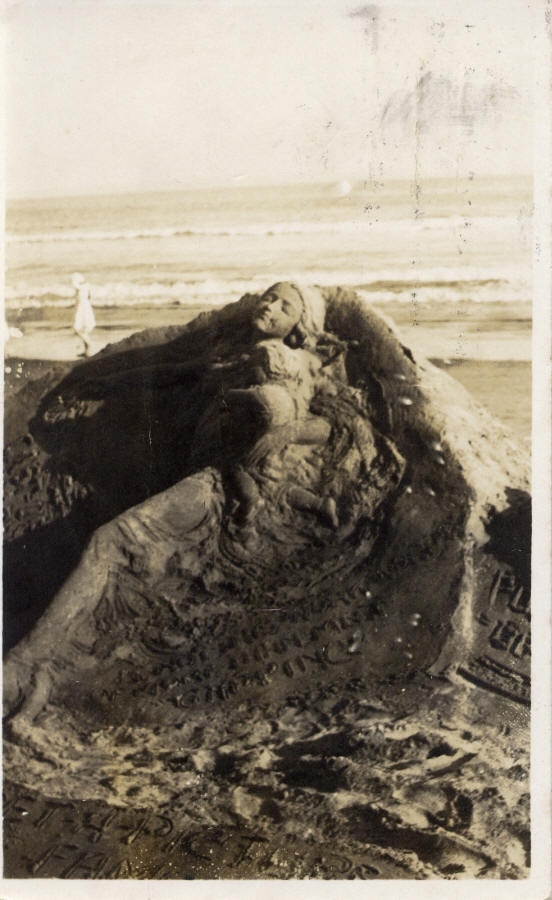 Courtesy Glenn D. Koch Collection

Courtesy of Frank Mitchell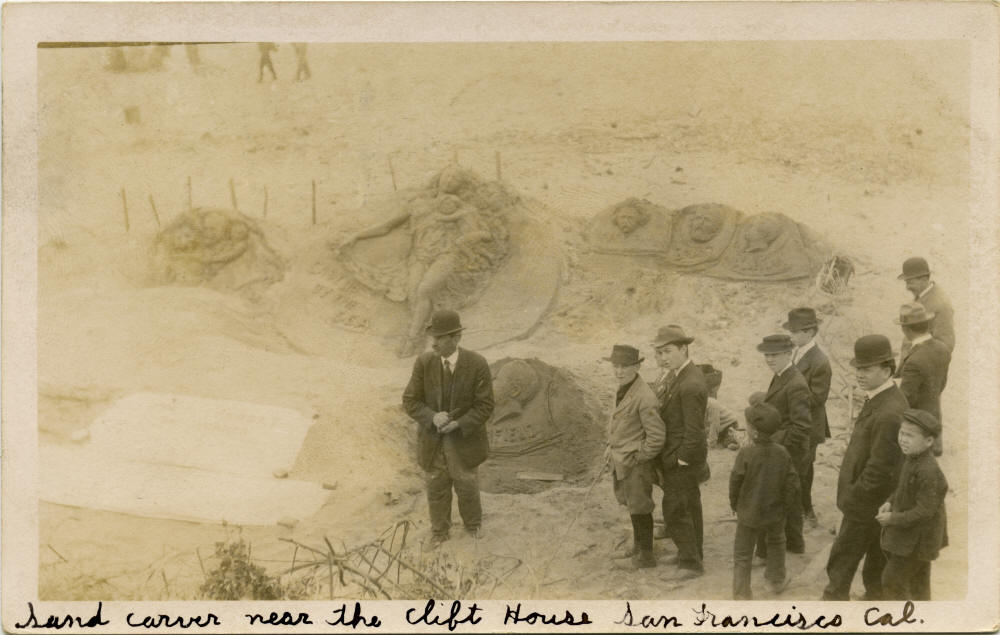 Image courtesy of Dennis O'Rorke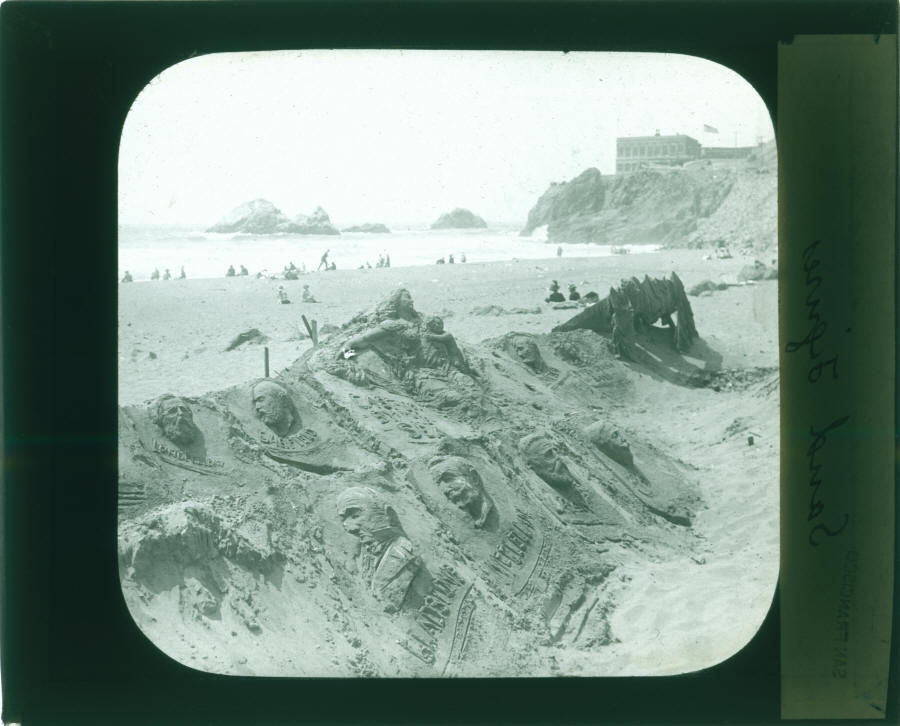 Sand Sculptures, 1911
(glass slide)

Sculptor on the Ocean Beach Makes Artistic Images Out of Wet Sand

A sculptor with an artistic soul and a facile hand astonished visitors to the beach yesterday afternoon by modeling various figures and portraits in the wet sand on the beach just south of the Cliff House. The largest and most remarkable was a heroic sized figure of a woman lying on her back and clasping a chubby infant to her breast. It was labeled "Cast Up By the Waves." The portraits were those of Longfellow, General Grant, President Taft and other notable men.
The boys and girls who delight in making mud pies or sand pies on the beach were speechless with astonishment and asked the man to show them how to make such nice things.
-- SF Chronicle, December 6, 1909, pg 14
Special thanks to Woody LaBounty of outsidelands.org for the above research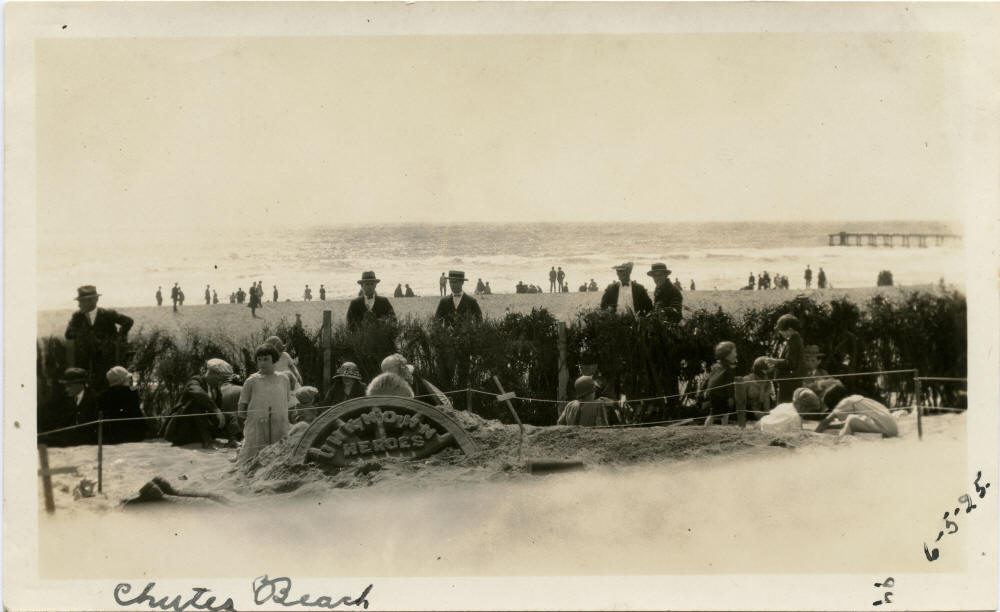 Ocean Beach, sand sculptures "Unknown heroes" 6/5/1925
(WNPCHP WNP136.09)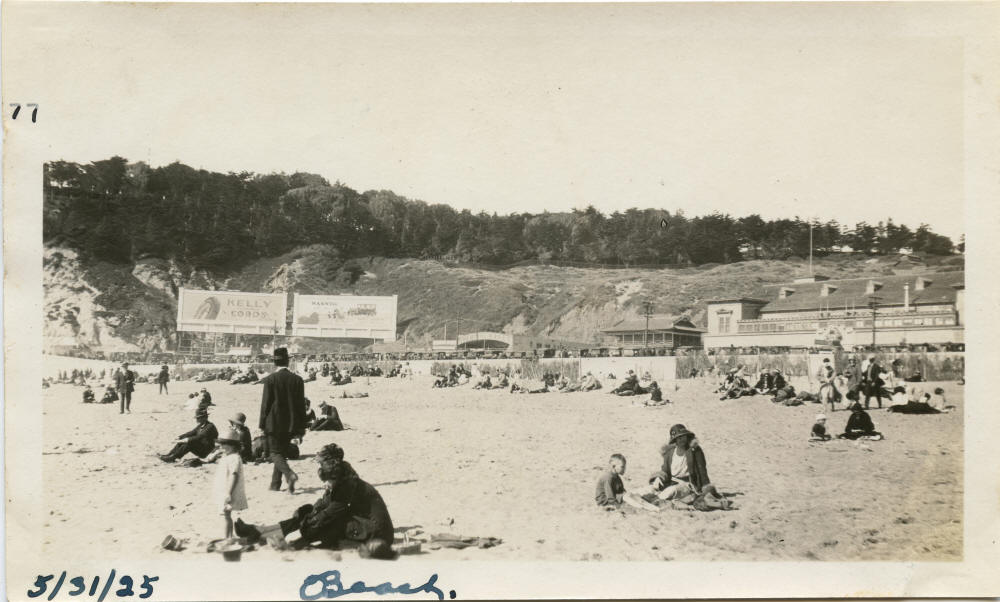 Ocean Beach 5/31/1925
(WNPCHP WNP136.08)