Ocean Beach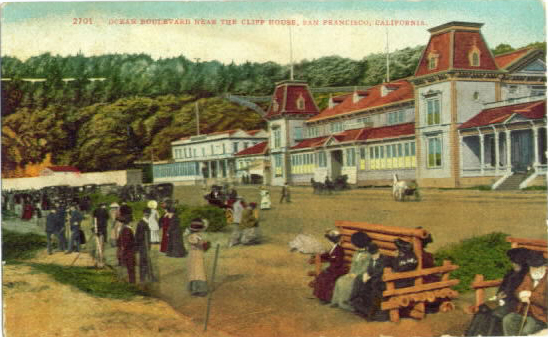 Seal Rock House (left structure) and Ocean Beach Pavilion (larger right structure)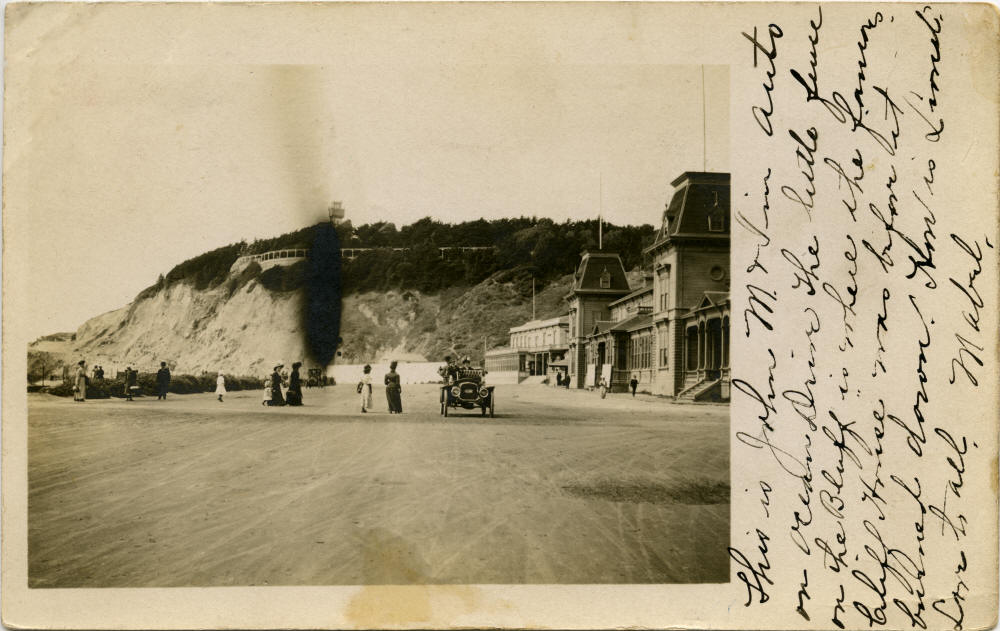 Image courtesy of Dennis O'Rorke

tintype, pavilion in background
ebay image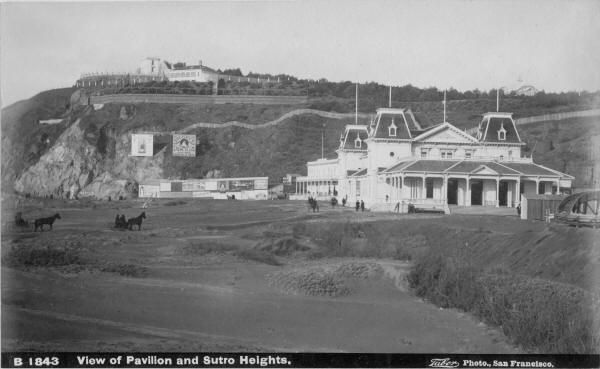 "View of Pavilion and Sutro Heights, Taber Photo, San Francisco"
John Hall Collection

John Martini: "We can date this photo to 1884-1890. According to the Daily Alta California, the Ocean Beach Pavilion's grand opening was June 13, 1884.
And photos taken by Perkins and McDonald in 1890 document the observation tower on the parapet was present by that time."
Close-ups...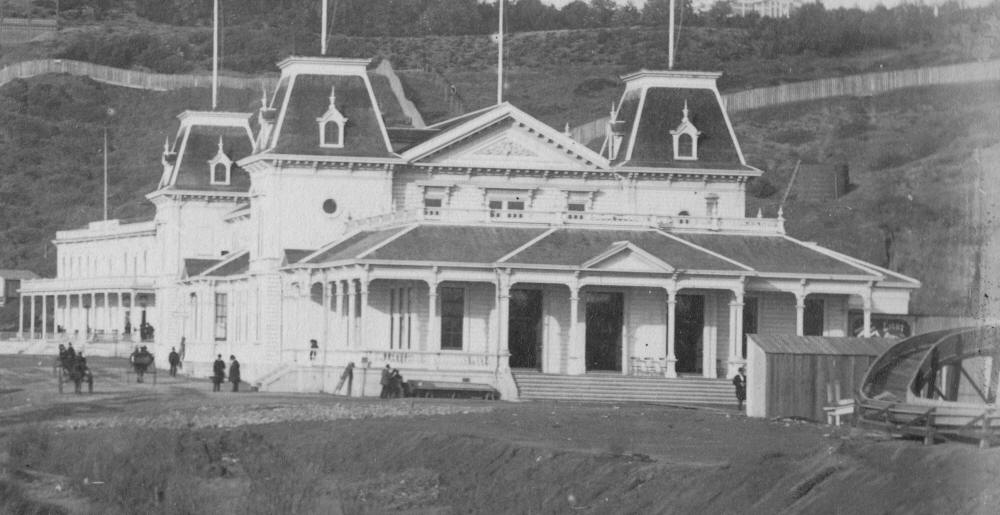 Ocean Beach Pavilion (center), Seal Rock Hotel (left), roller coaster (right-front)
Click here for info on the roller coaster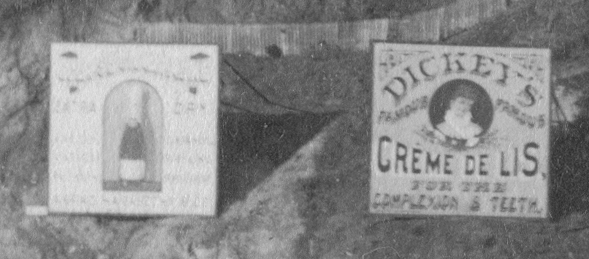 "DICKEY'S CREME DE LIS"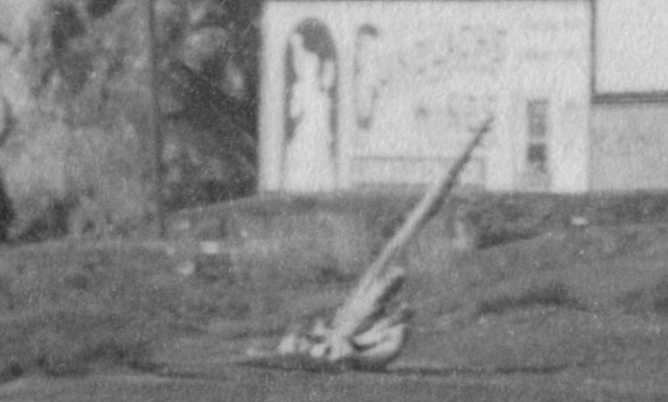 unidentified item
(also visible here)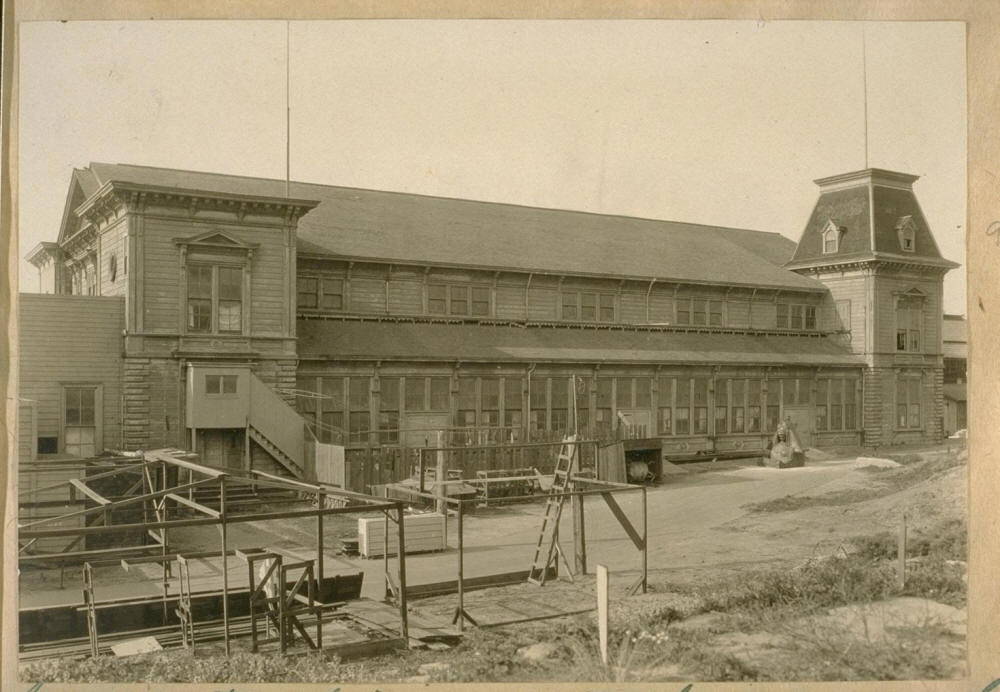 Ocean Beach Pavilion, rear of building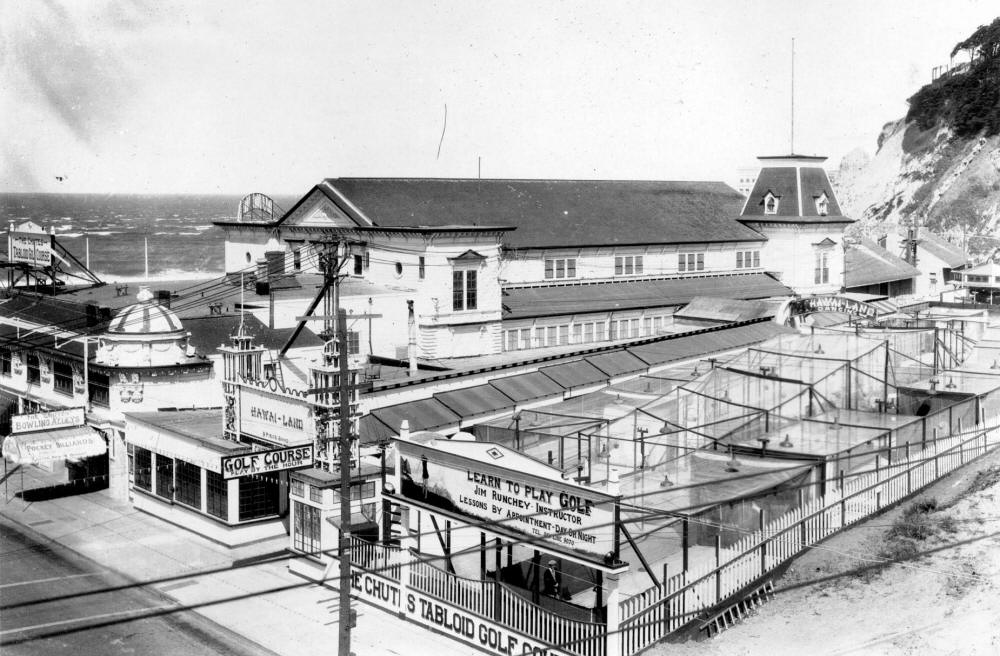 Ocean Beach Pavilion, rear of building

Newspaper references



Daily Alta California, 12 June 1884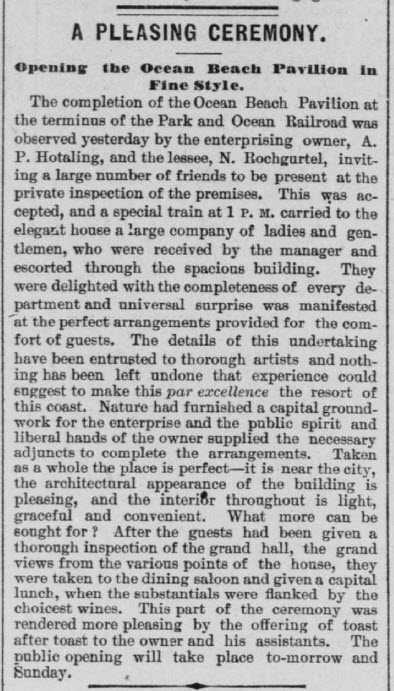 Daily Alta California - 13 June 1884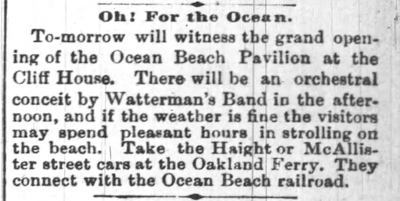 Oakland Tribune - Jun 14 1884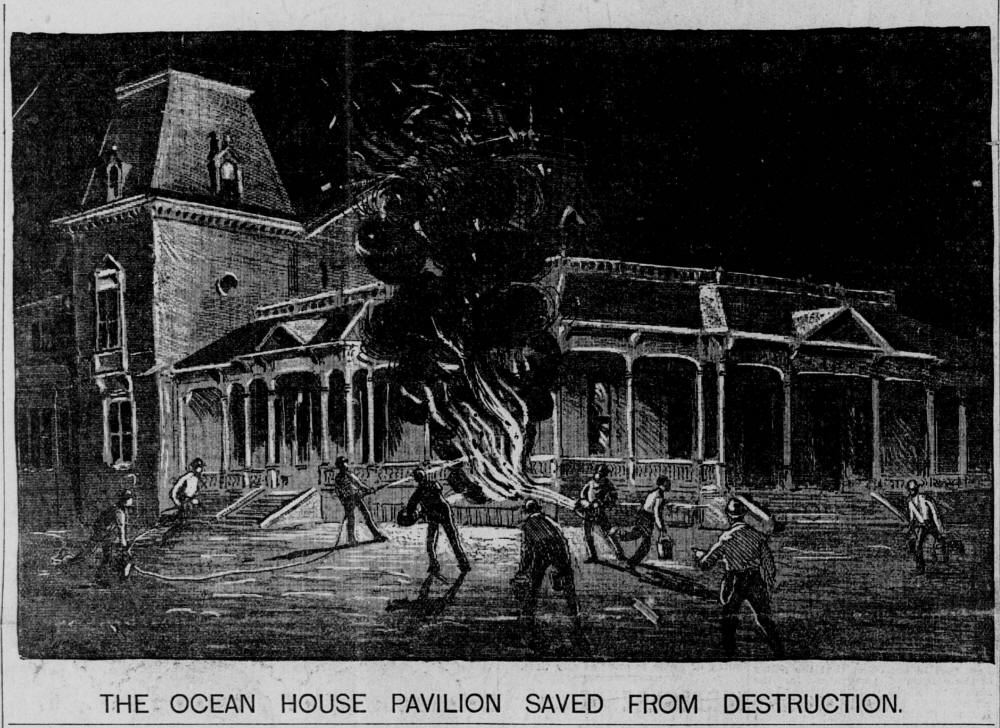 San Francisco Call - 7 Dec 1898
"THE OCEAN HOUSE PAVILION SAVED FROM DESTRUCTION"
Fire at the Ocean Beach Pavilion, Dec 6 1898
(click here for full article)