Glass Slide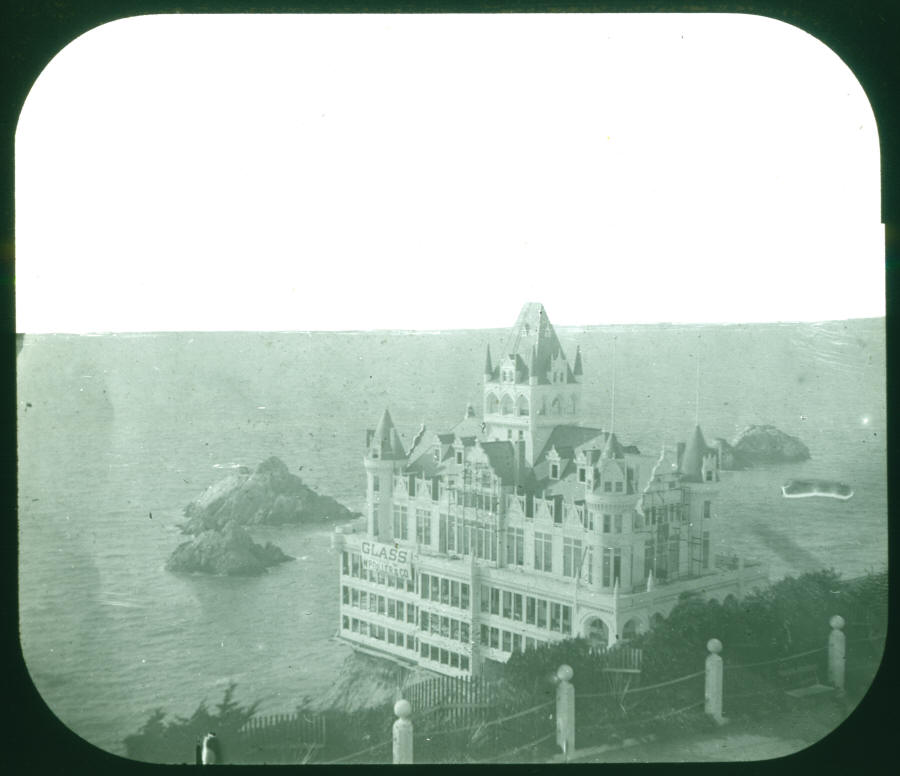 This is a unique photo of the Cliff House, showing it during a time of construction. Click on the above image for details of the
scaffold, etc.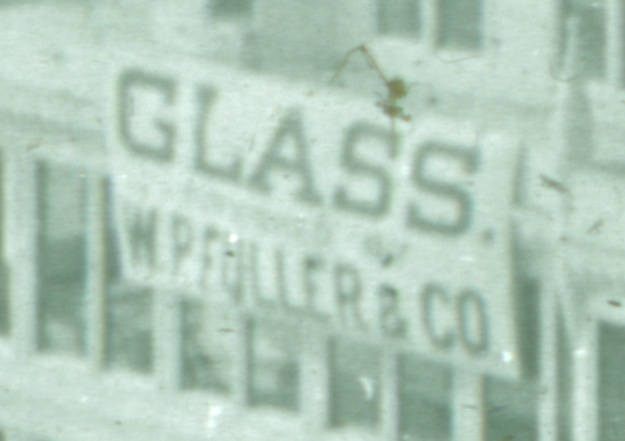 GLASS (provided by) W. P. FULLER & CO.
scaffolding
- Comparison of vegetation growth -


close-up of this image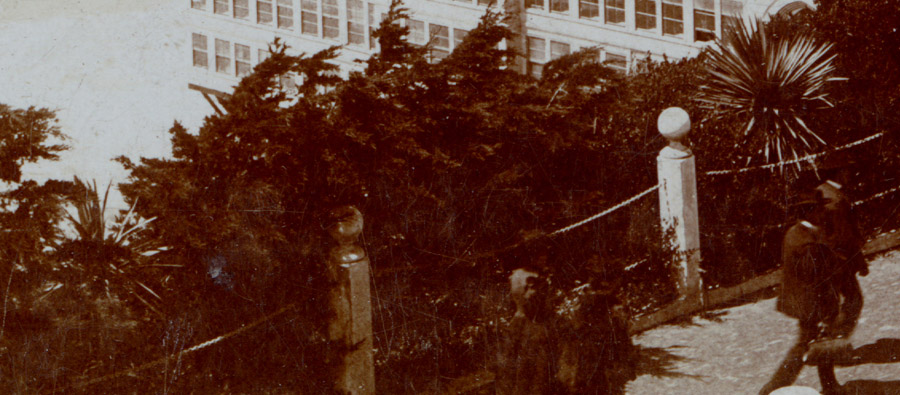 close-up from a stereoview

The above two images are NOT necessarily representative of the same location along the fence, nor can we be sure that the gardeners
didn't make significant changes over time, but the comparison does tend to suggest that this slide was taken early in the lifespan of the
Cliff House, likely near the end of the initial construction in 1896, rather than during one of the subsequent remodels.
Thanks to John Hall for making this observation.